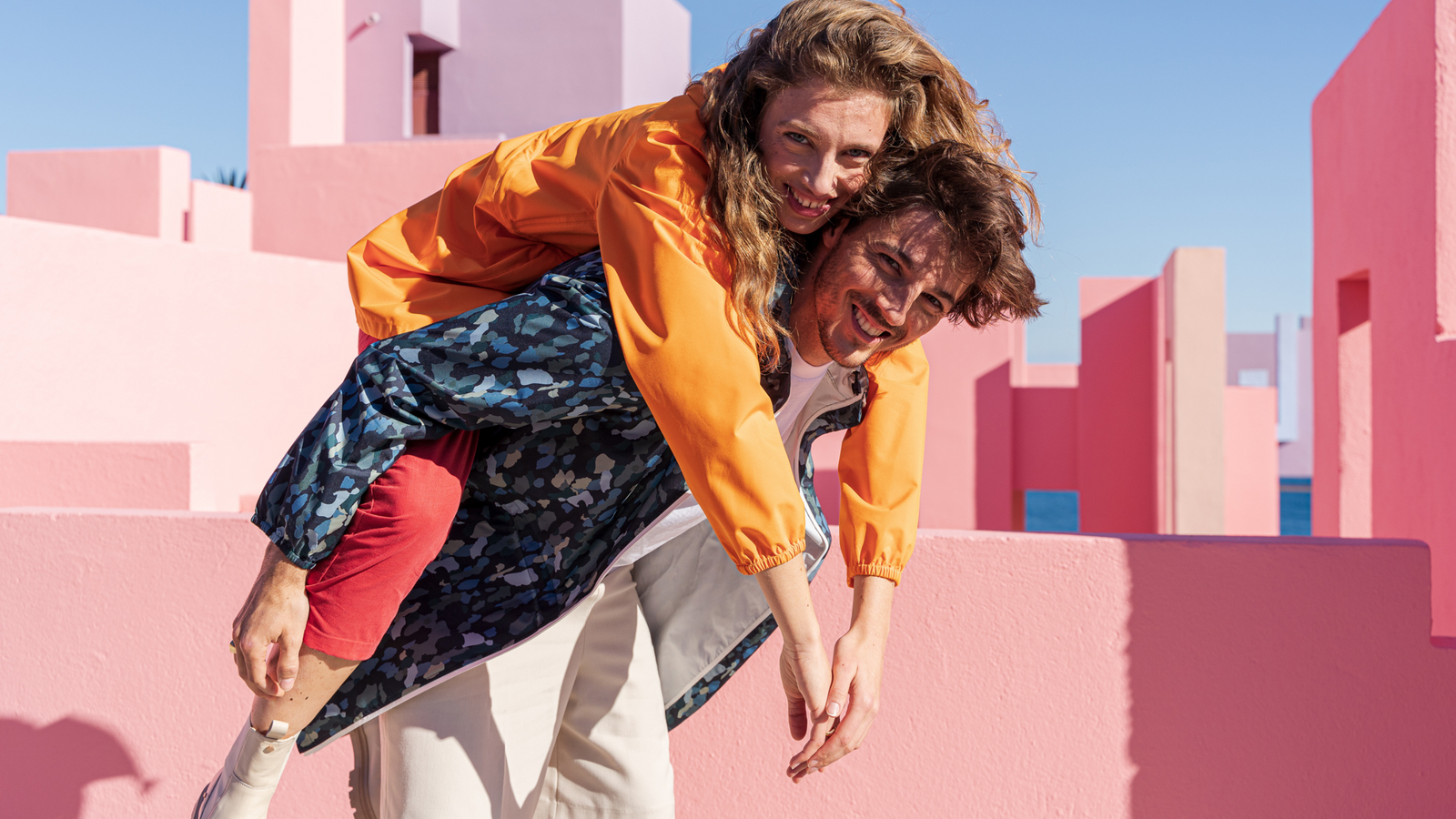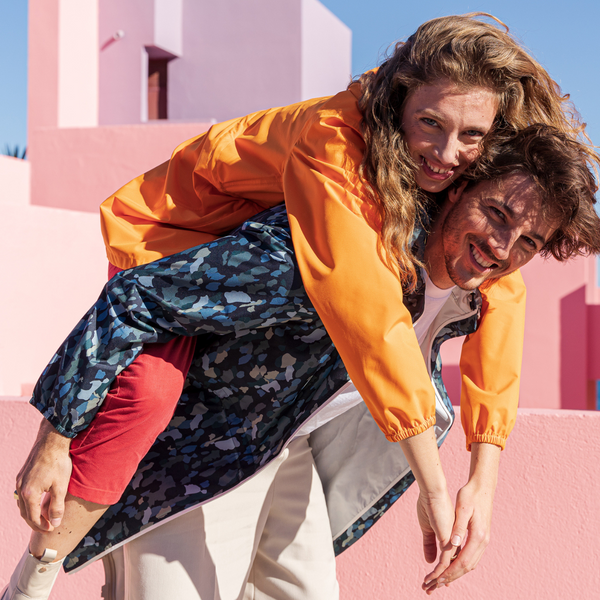 The windproof raincoat for women and men
Discover our iconic model to brave the wind and rain with style. Made of breathable, lightweight, 100% recycled fabric, it can withstand up to 10,000mm of water column pressure. Designed to accompany you on all your adventures.
Mixed windproof raincoats
Discover our rain jackets
Our rain jackets combine technicality and practicality with numerous features.Our outerwear are designed to keep you dry in the rain  allowing you to stay comfortable and protected in the elements. From the classic beige to more vibrant colors, chose the print or the colour that matches your mood. 
With many years of expertise, our rain jackets can withstand a water pressure of 10,000 mm, so you don't have to worry about unexpected showers. Go on adventures while being protected with our waterproof double-slider zippers, which are convenient for cycling.
Protect your clothes from showers and heavy rain with our long raincoats and short windbreaker jackets. Also protect your personal belongings inside the zippered or snap pockets. To ensure maximum waterproofness, the seams of our garments are heat-bonded. Our windbreaker raincoats are breathable and resistant, they act as a real second skin and will give you joy and freedom.
Any questions?
We'll answer all your inquiries right here
We strongly advise against using the dryer for your waterproof jacket, as it will damage its protective film. We recommend that you dry your rain jacket flat or on a hanger. 
The rain jacket is no longer just a practical hiking garment. The rain jacket has become a true style piece to wear in the city and on a daily basis. Find all our trendy look ideas right here.
You can find us in many retail stores in France or in our pop up stores when we have the opportunity to open one. To find out which store is closest to you, take a look at our map.