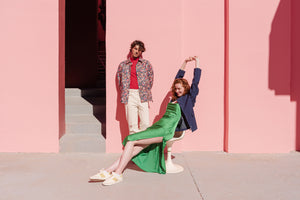 We could still talk to you about Flotte, but the press do it much better than us...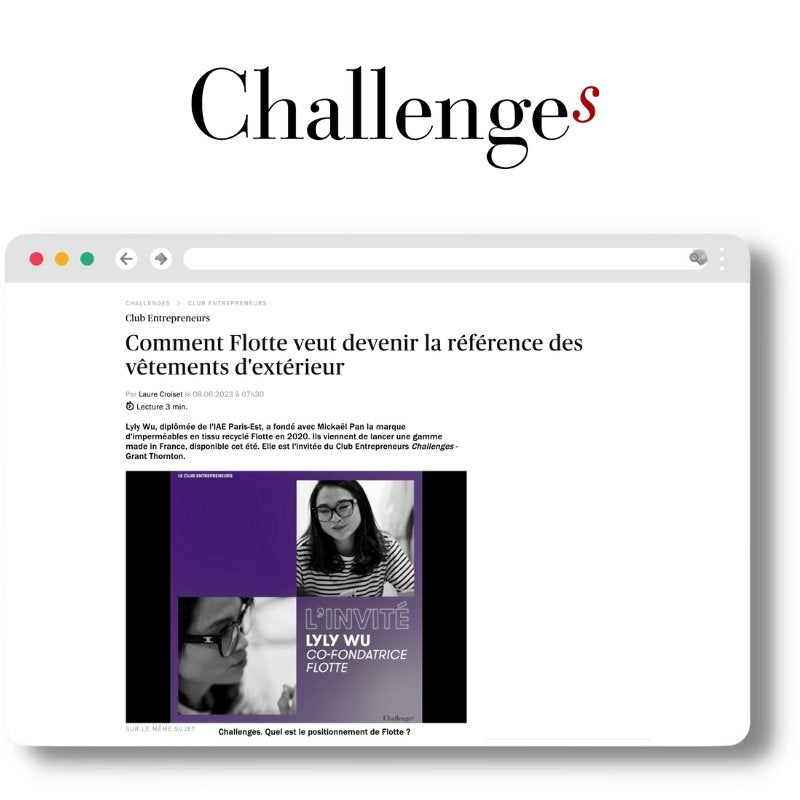 "Your growth dream?
To become the benchmark for outerwear, recognized for its practicality, technicality, durability and inclusiveness."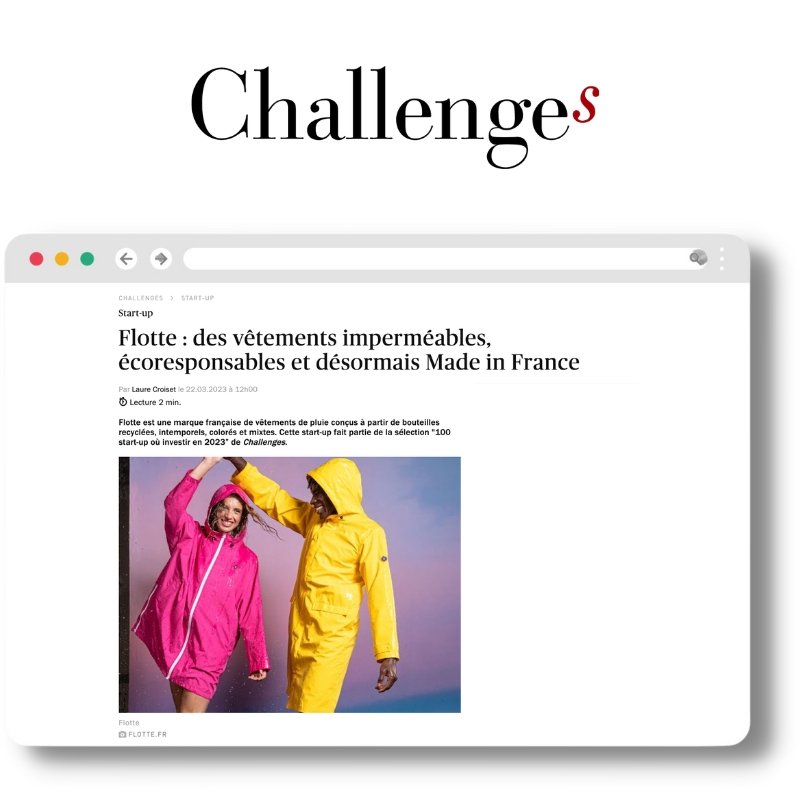 "Flotte is a French brand of rainwear designed from recycled bottles, timeless, colorful and mixed. This start-up is part of Challenges'"100 start-ups to invest in 2023" selection."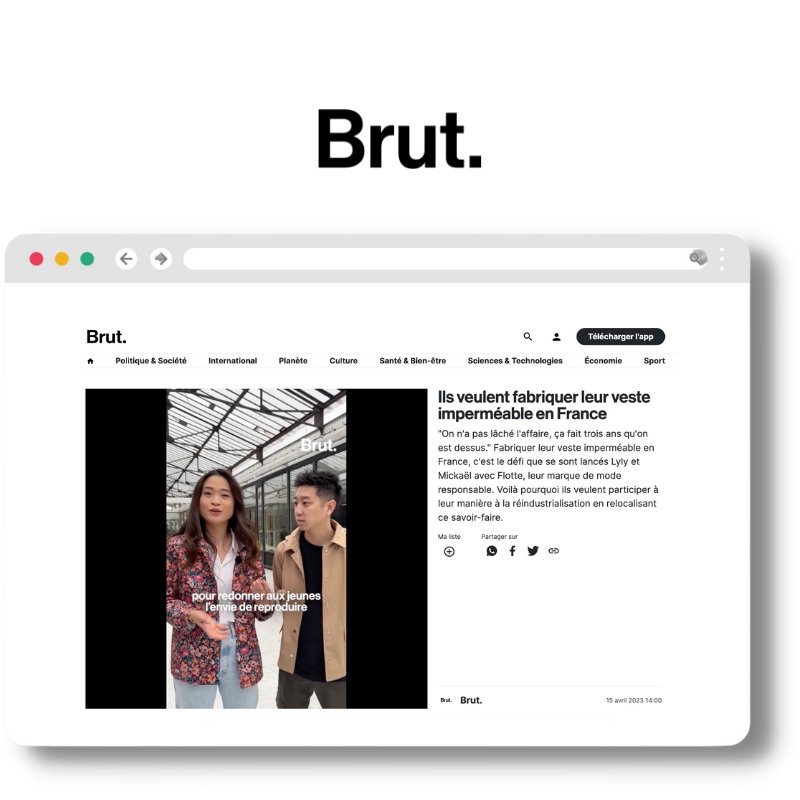 "We've been at it for three years now." Lyly and Mickaël set themselves the challenge of making their waterproof jacket in France. That's why they want to play their part in reindustrialization by relocating this know-how.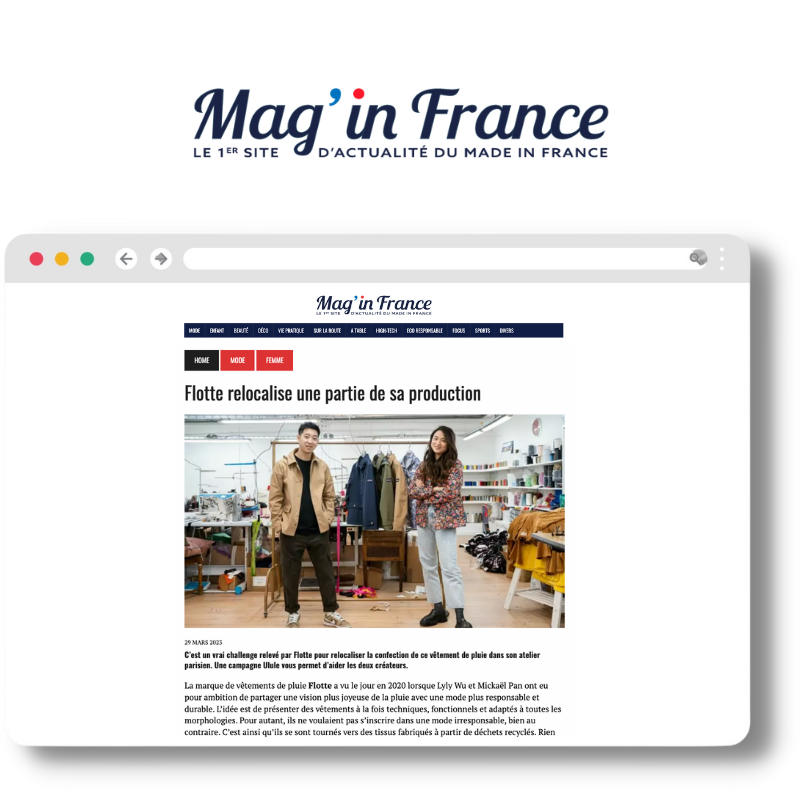 "While all model design is carried out in their Paris workshop, Lyly and Mickaël have always wanted to relocate part of their production as quickly as possible, but this doesn't happen without substantial investment. That's why they're launching this crowdfunding campaign, which will enable them to make the first " Bonne Nouvelle" pre-production run in France. "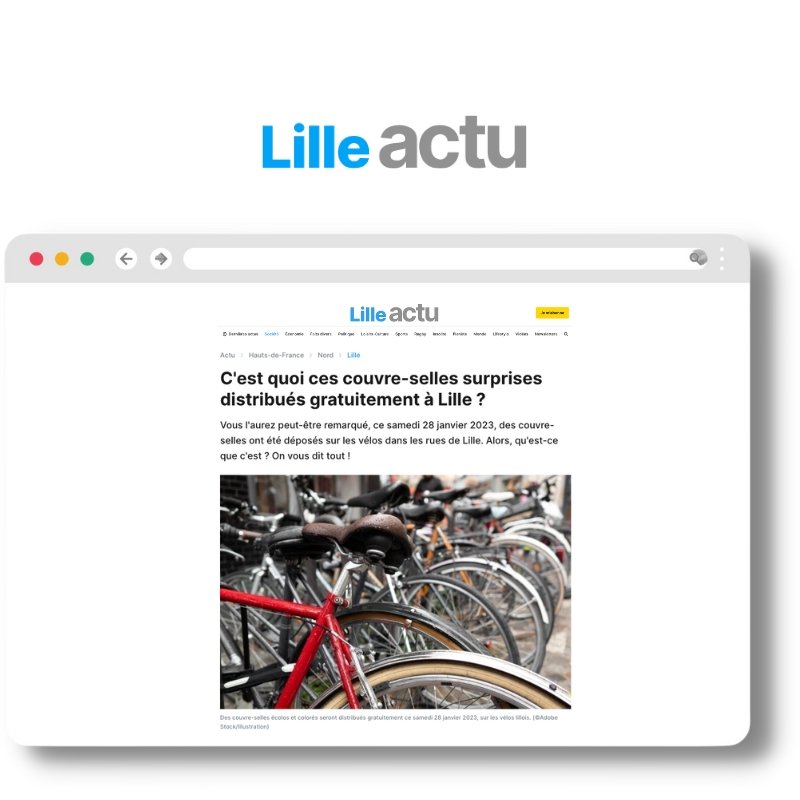 "What could be more unpleasant than getting on your bike and sitting on a wet saddle? This Saturday, January 28, 2023, cyclists in Lille are in for a treat! A large-scale distribution of eco-responsible saddle covers is being organized all day, throughout the city "and perhaps in the surrounding communes", by the brand's players. Flotte."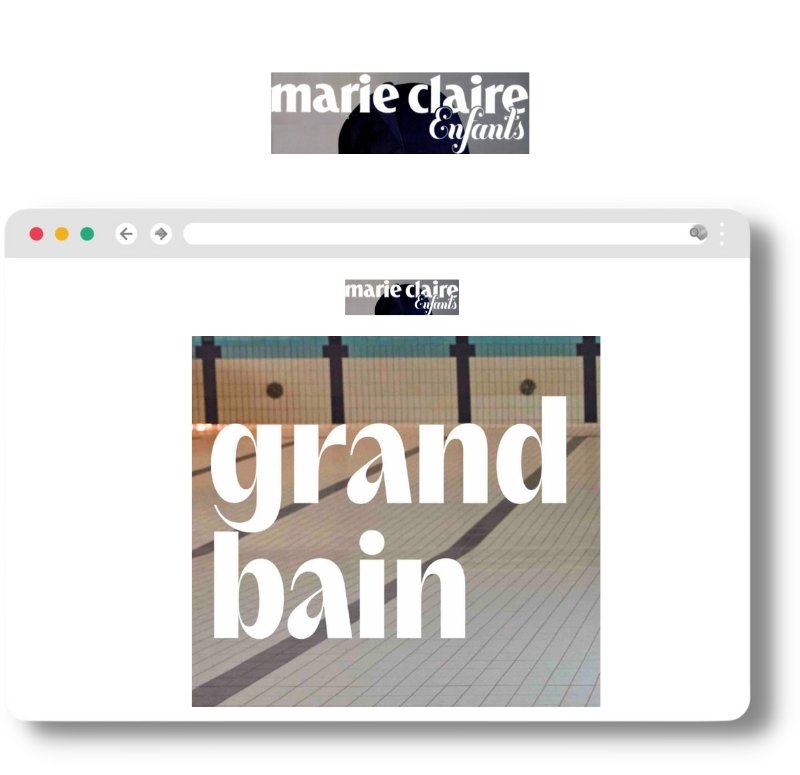 In Marie Claire Enfants magazine, find our Bastille waterproof jacket in Botania print from the Flotte x Paul & Joe collaboration.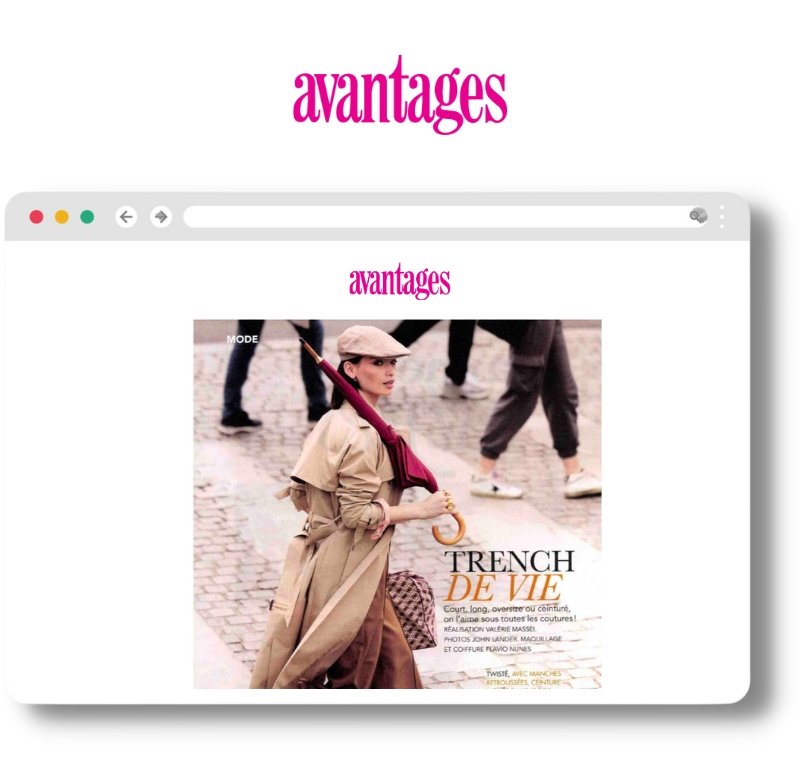 "Trenchcoat of life: short, long, oversized or belted, we love it from every angle!" Discover our Madeleine waterproof trenchcoat in Avantages magazine.
"Flottea French brand specializing in rainwear made from recycled materials, has teamed up with Gili's, a French brand of eco-responsible swimwear born off the coast of the Indonesian islands. Their goal: to unite their two universes around the love of water."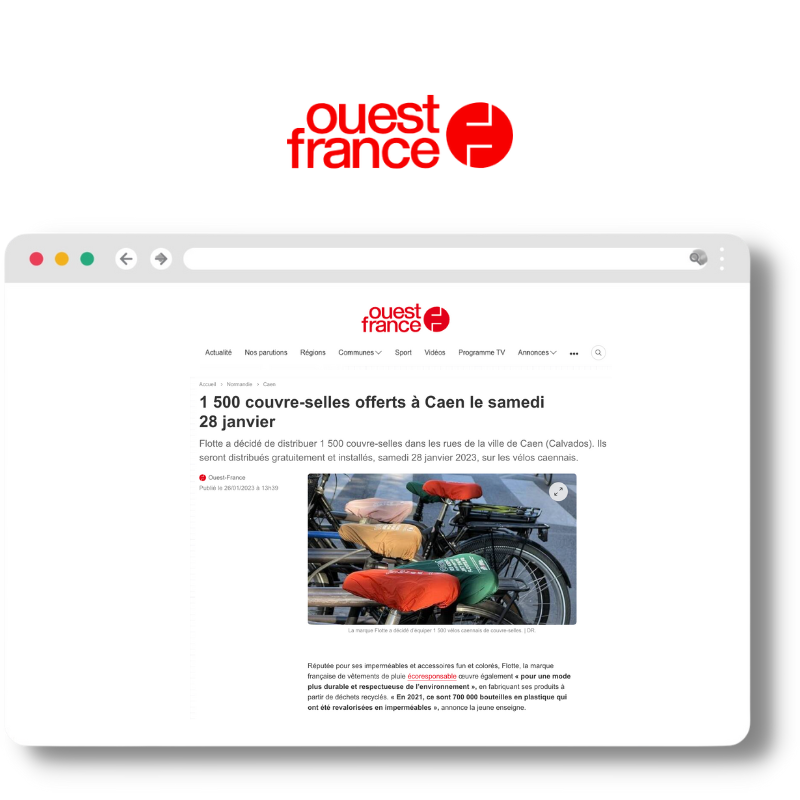 "Flotte has decided to distribute 1,500 saddle covers in the streets of Caen (Calvados). They will be distributed free of charge and installed on Caen bikes on Saturday, January 28, 2023."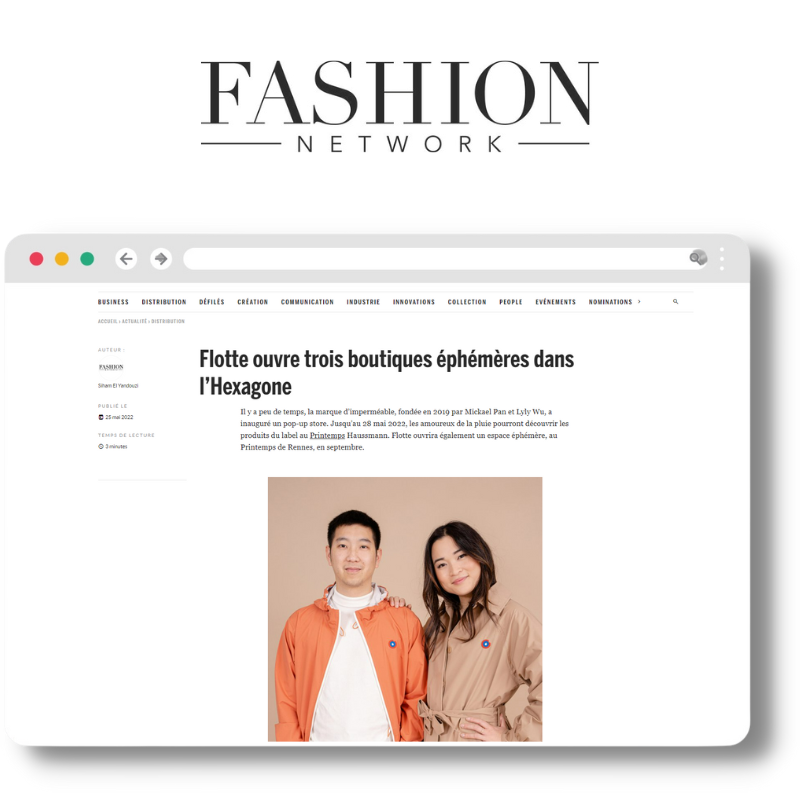 "Flotte is located in the Basque Country in the BAB2 shopping center. This ephemeral store is the first award of the competition. They also received a 100.000 euros envelope for this project. The store opened its doors for a period of three months, in Anglet, until June 15, 2022."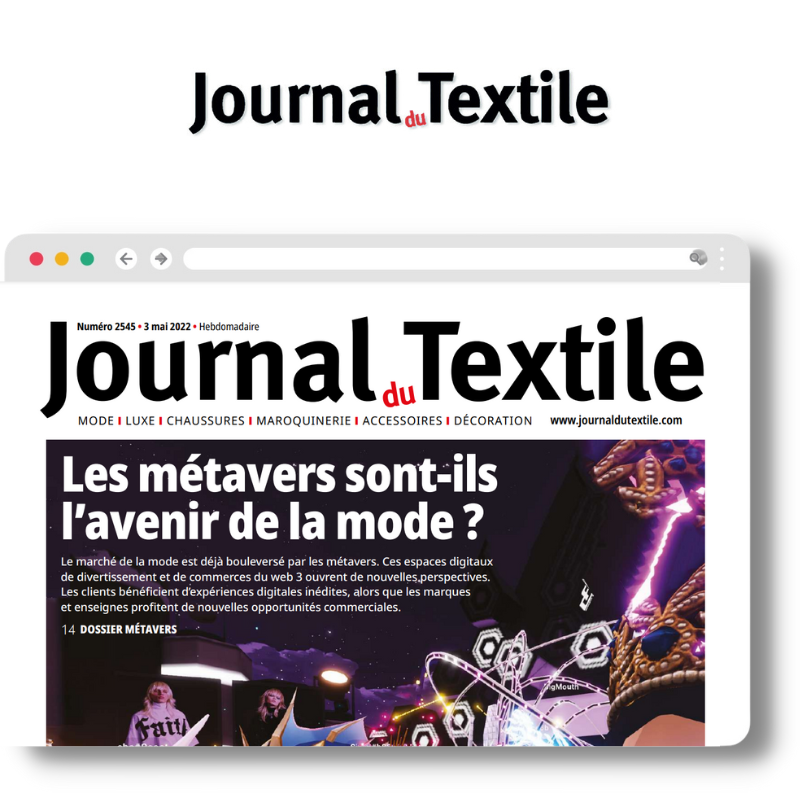 "It was because one of their friends couldn't find an original, colorful and eco-responsible anorak on the market that Lyly Wu and her partner, Mickael Pan, decided to design it. Flotte was born in 2020 around the idea of " making people love the rain with modular, colorful clothing made from recycled and certified materials.""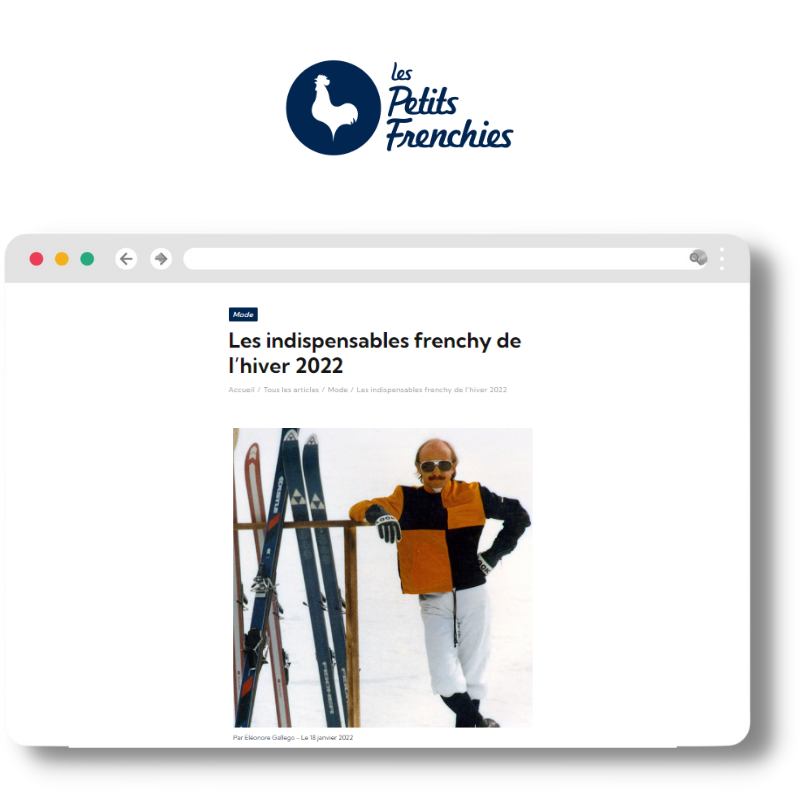 "This happy Frenchy brand offers nice reversible down jackets. One side waterproof, a smooth fabric 100% recycled, another side quilted, a casual look to the padding made of materials of plant origin. Your best ally against cold and rain..."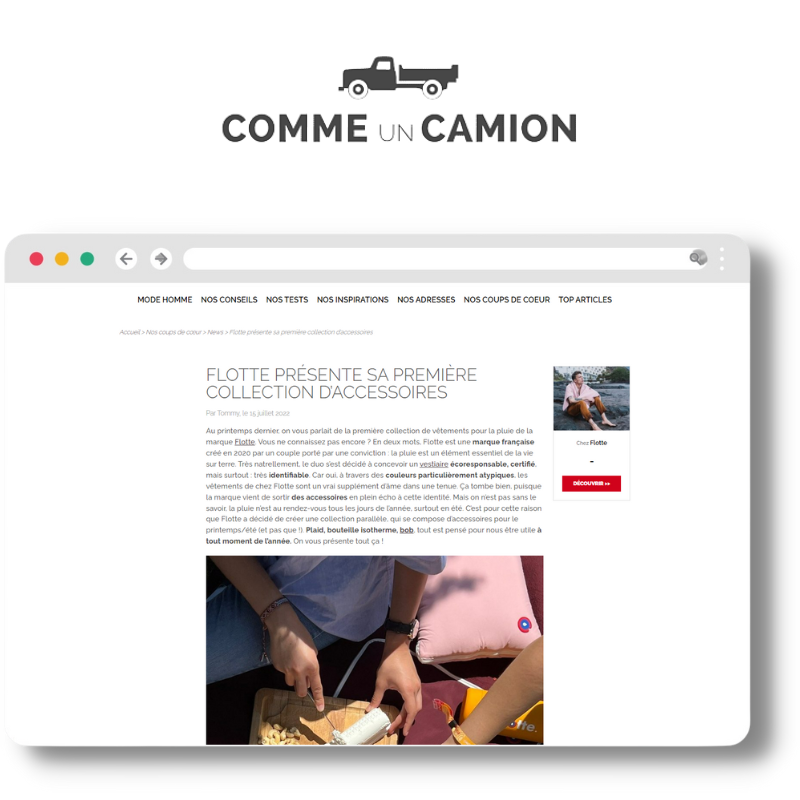 "Through particularly atypical colors, the clothes of Flotte are a real extra soul in an outfit. It's a good thing, because the brand has just releasedaccessories infull echo of this identity. But we are not without knowing it, the rain is not at the appointment every day of the year, especially in summer. That's why Flotte has decided to create a parallel collection, which consists of accessories for spring / summer (and not only!)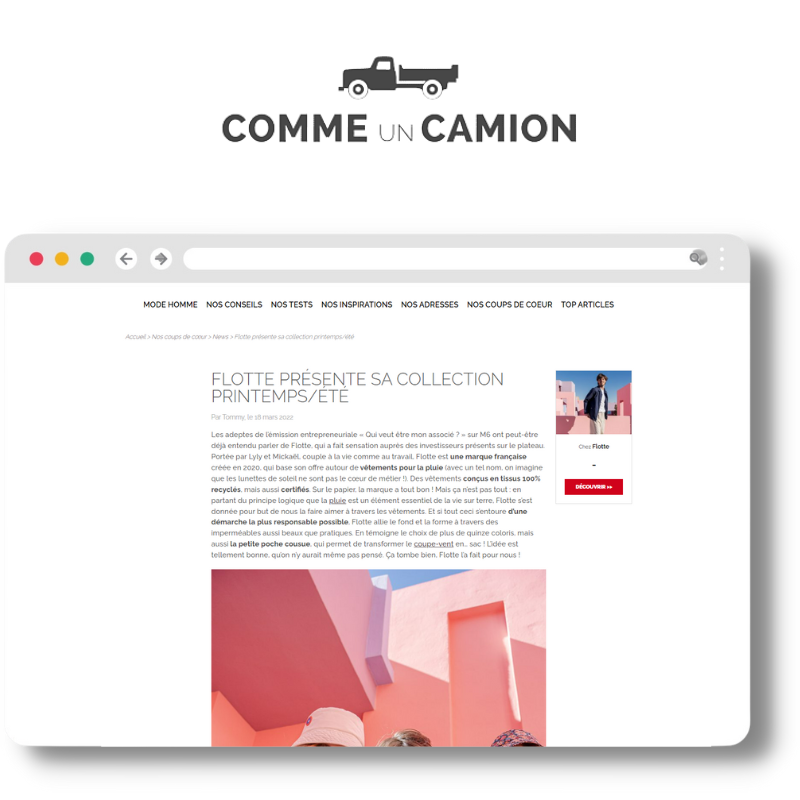 "Clothes made from 100% recycled and certified fabrics. On paper, the brand has it all! But that's not all: based on the logical principle that rain is an essential element of life on earth, Flotte has set itself the goal of making us love it through clothing."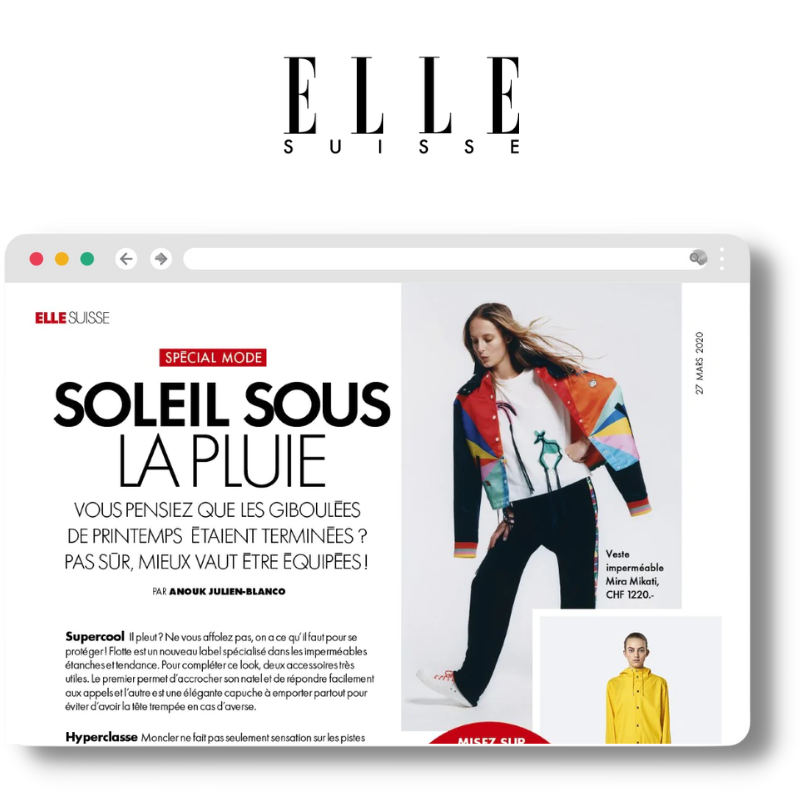 "Is it raining? Don't panic, we have what you need to protect yourself! Flotte is a new label specializing in waterproof and trendy raincoats"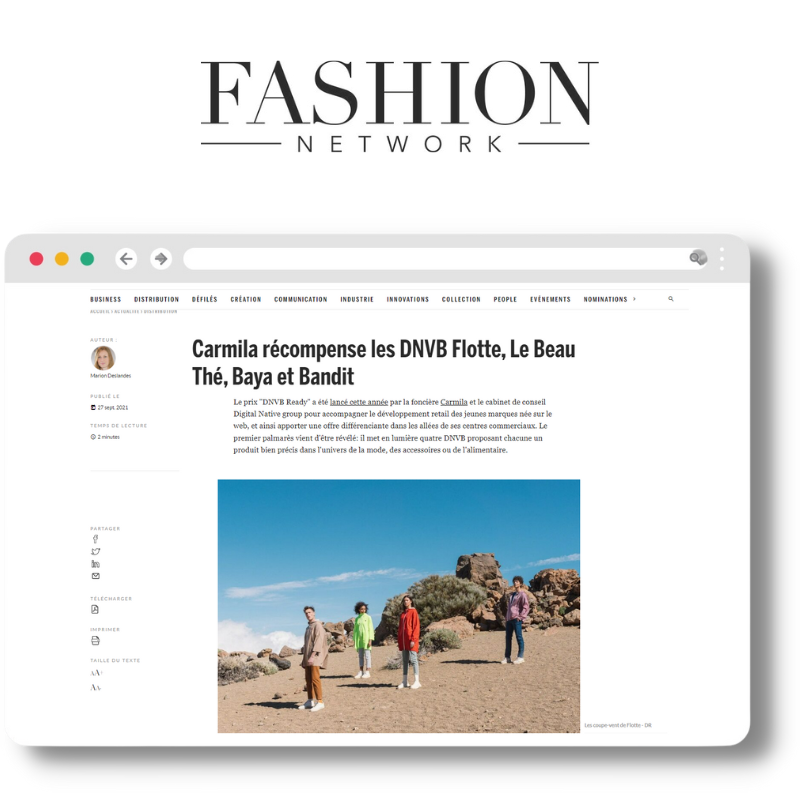 "The first prize, worth €100,000, was awarded to the French rainwear label Flotte, which will be supported to open a store in one of Carmila's shopping hubs. Born at the end of 2019, the label aimed at "rain lovers" first wove its web in France by banking on the wholesale network."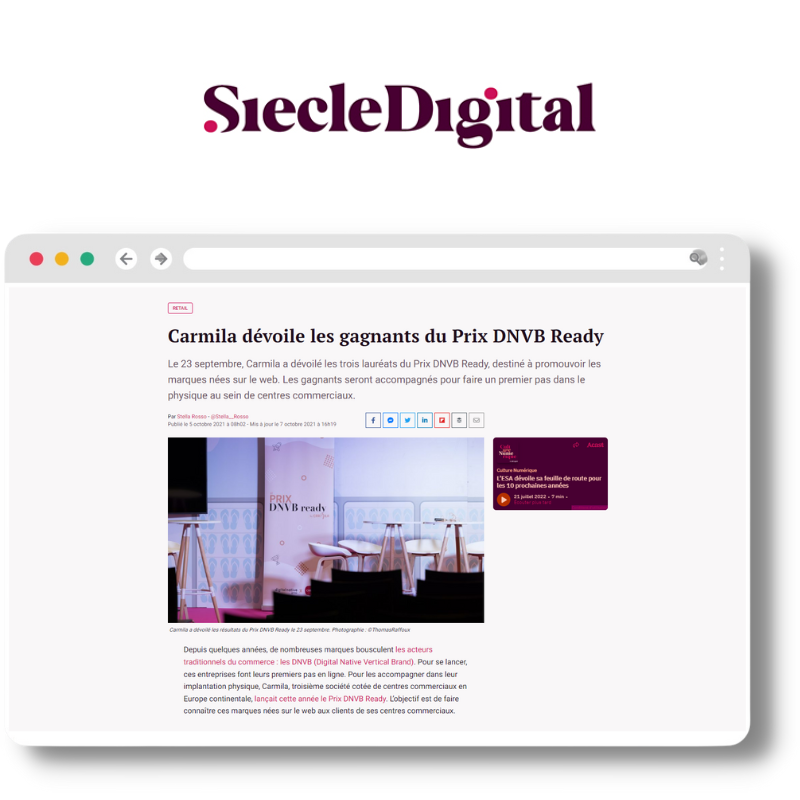 "After reviewing the 71 entries, Carmila unveiled the three winners of its competition on September 23. FlotteThe French brand of eco-responsible rainwear won first place in this edition. It will be supported in setting up its own store in a Carmila center."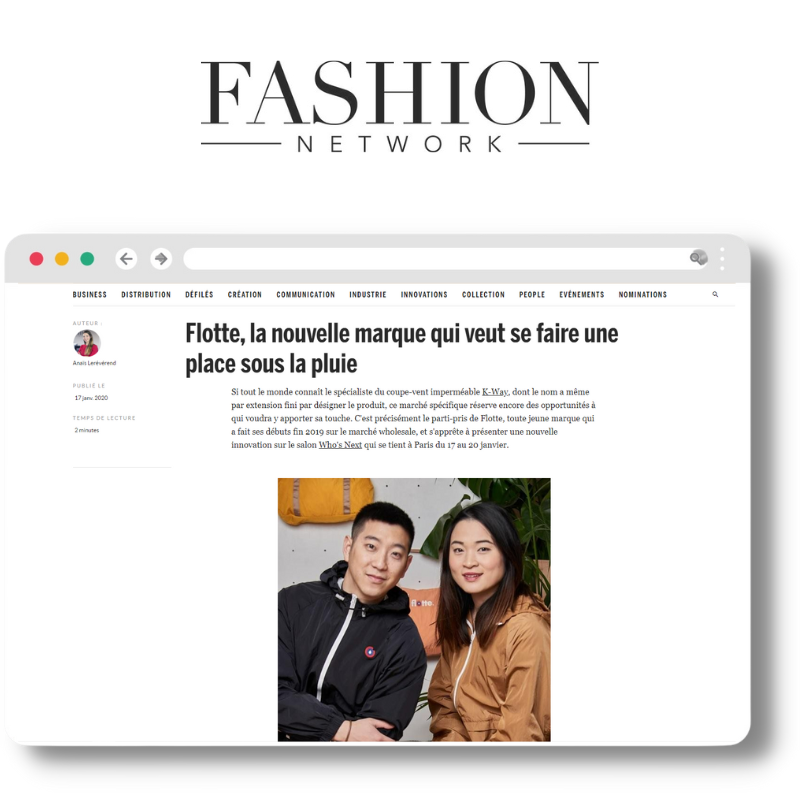 "A hundred retailers have already started working with Flotte in France alone, with fashion, lifestyle and concept-store profiles as diverse as Merci, Fleux, Brand Bazar, Abou d'Abi Bazar... Distribution is also starting in Italy, Spain, Germany, Australia and Japan, as well as online with the brand's direct e-shop."