OUR COLLABORATIONS
Explore our capsule collections, the fruit of a meeting between two passionate brands with shared values. These limited-edition, one-of-a-kind pieces combine expertise and creativity.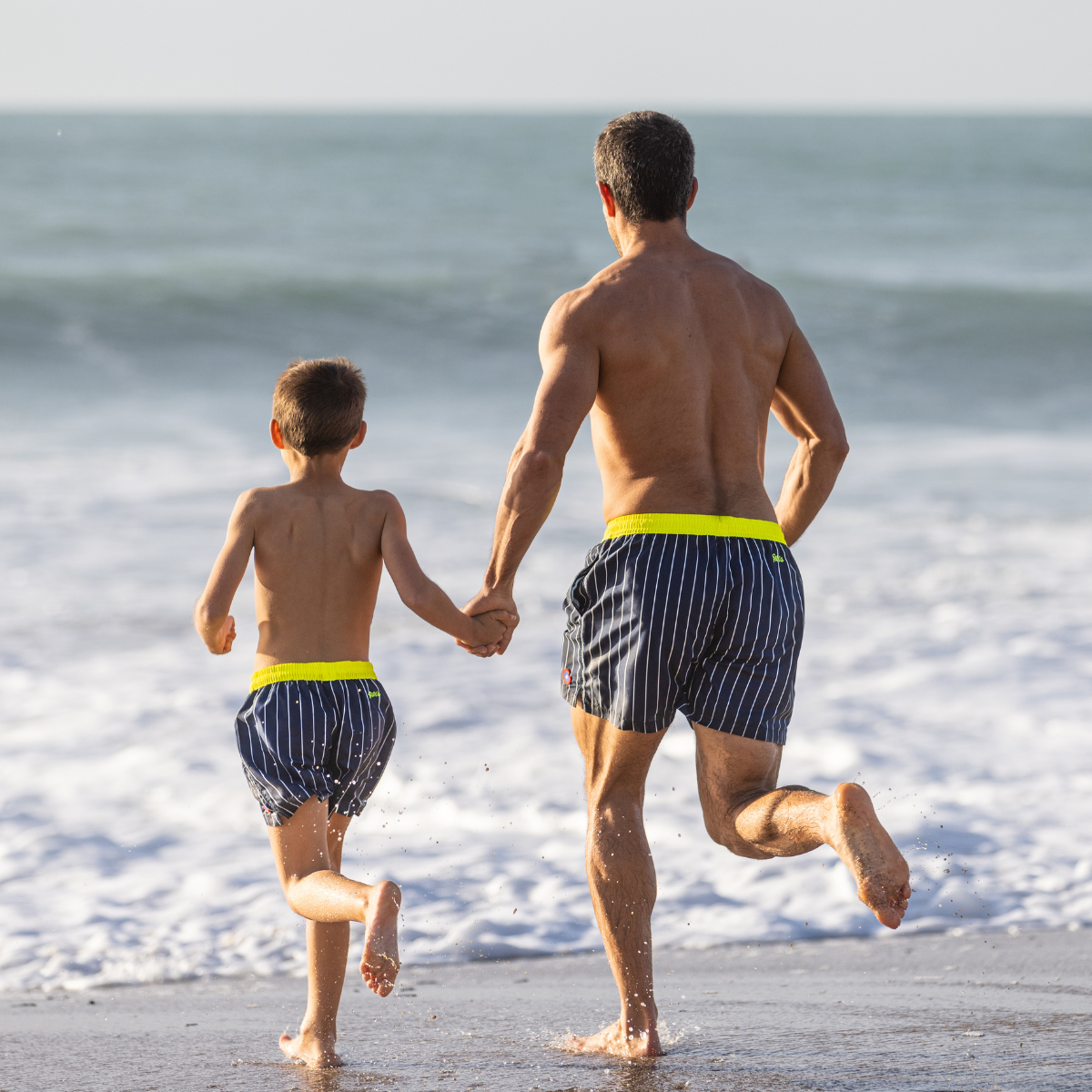 THE COLLAB THAT TAKES THE PLUNGE
FLEET X GILI'S
Based on our shared passion for water and our commitment to sustainable fashion, we've teamed up with Gili's to create an exclusive collab for warm weather, but not only! Made in technical fabrics from recycled polyester, this capsule combines the technicality of our rain jackets with the know-how and exclusive designs of Gili's.
For Father's Day, we've got a dad/kid pairing to wear in town or on the beach: a raincoat and navy striped swim shorts, to enjoy the sea as much as the rain.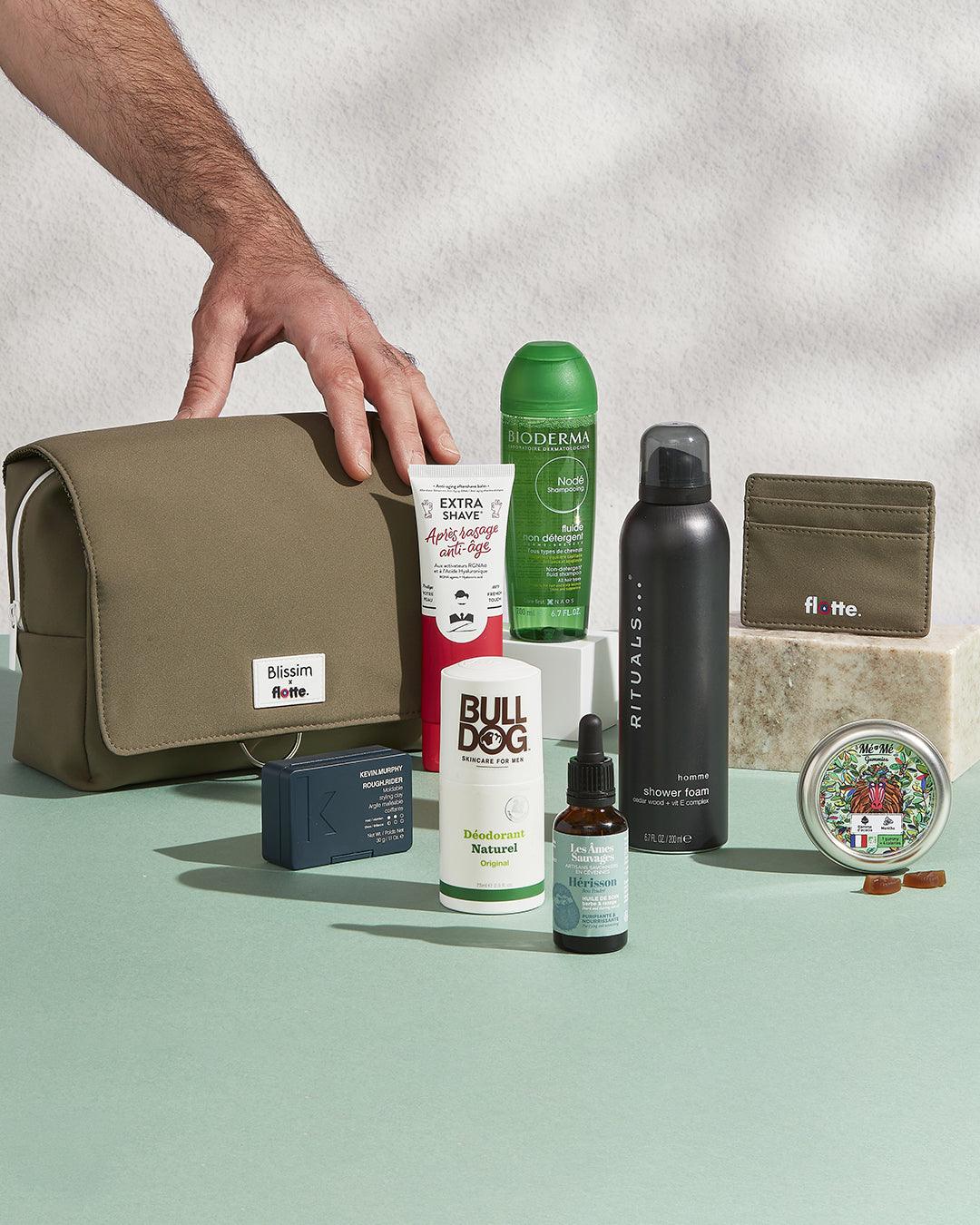 FLEET X BLISSIM
To celebrate Father's Day, we've co-created a limited-edition Box Monsieur with Blissim, the French beauty box brand. Face, beard, body and look, we've put together a routine to take care of our men from head to toe, in complete simplicity. They'll never have to spend another hour in the bathroom again.

For this occasion, we've teamed up to create a card holder and toiletry bag to take with you wherever you go, so you can keep your essentials close at hand! Made from water-repellent material and featuring a sleek design, they are in line with our collections.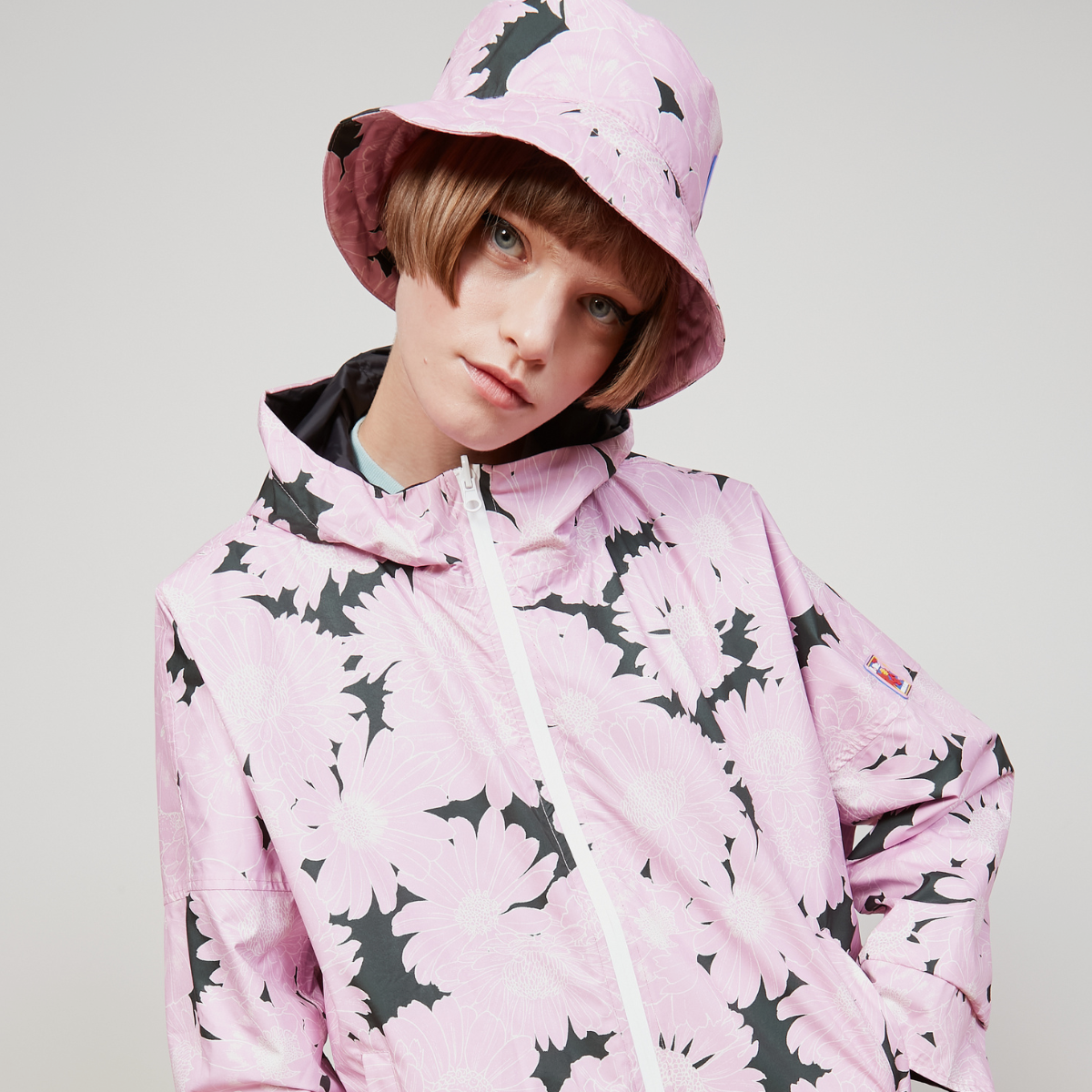 FLEET X PAUL & JOE
Born of a passionate encounter on the M6 TV show "Qui veut être mon associé?" between Sophie Mechaly, president of the Paul & Joe fashion house, who wields the art of color, prints and detail, and Lyly and Mickaël, the co-founders of Flotte.
Together, we've teamed up to create a floral capsule: Botania, a veritable hymn to the rain. A waterproof wardrobe for adults and children that reflects the creative, positive and whimsical energy of our two houses.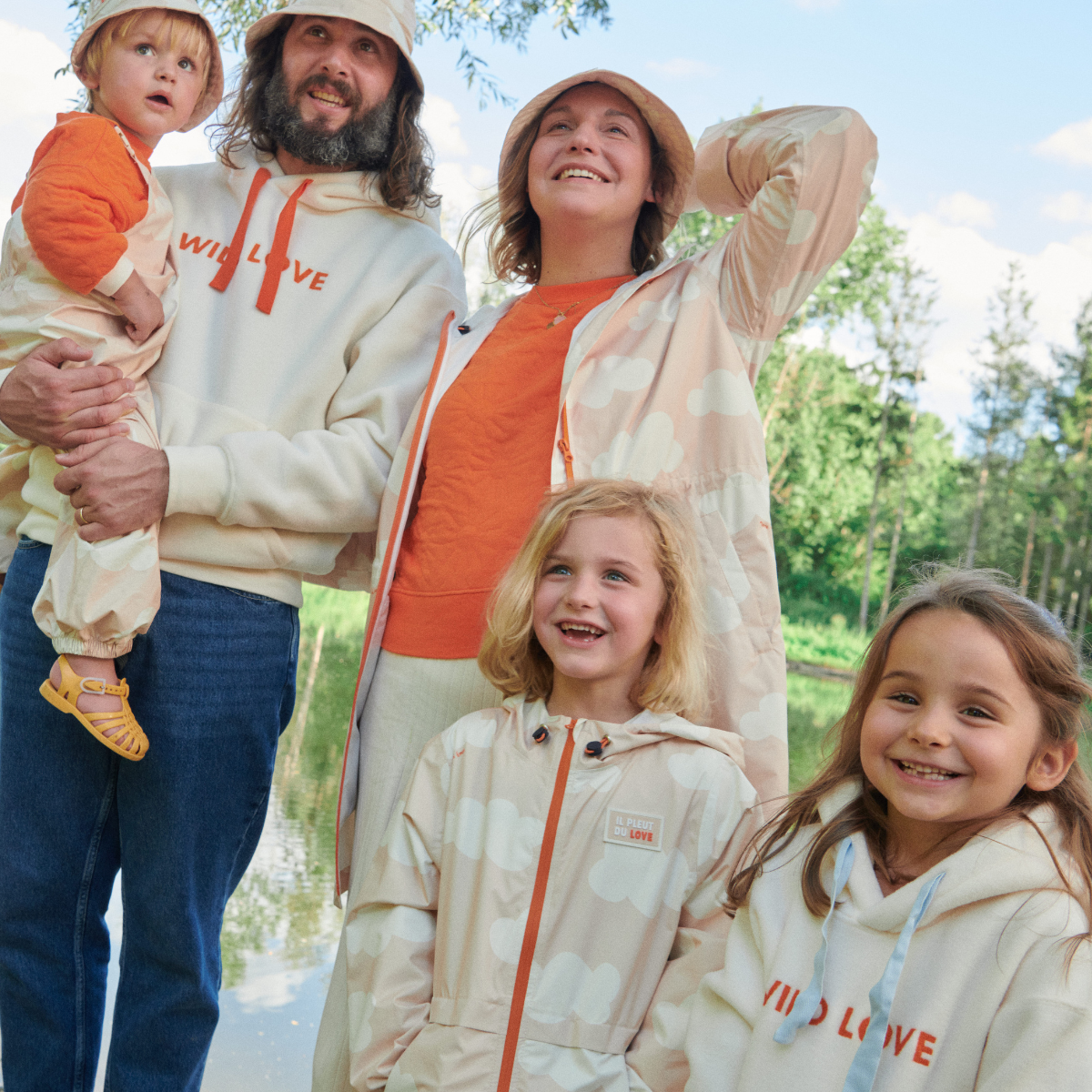 THE ADVENTURE LOCKER ROOM
FLOTTE X EMOI EMOI
This is the collab' that's not afraid to jump into puddles. Our know-how and technical expertise combined with a love of patterns and feel-good messages from émoi émoi. A collection in the colors of nature: latte-colored clouds to make it rain love, bright orange to make the sun come out. All in our waterproof recycled polyester fabric.
Enter a world of cottony curves, float on our clouds and follow the great adventure. Raincoats, dungarees and bobs for the whole family.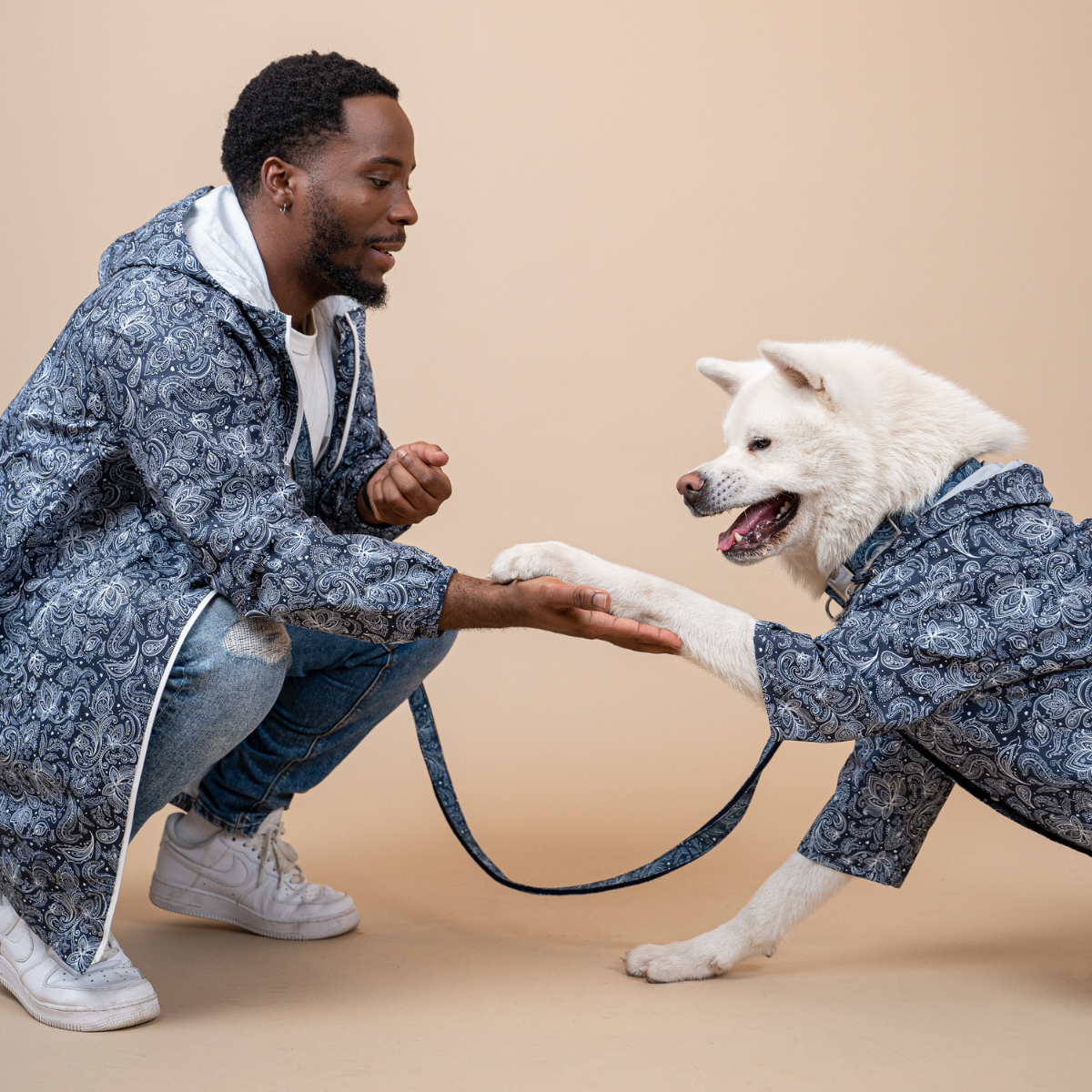 FLEET X BANDIT
To all fur ball parents, this collection is for you. When the brand that reenchants pets' wardrobes meets our colorful wardrobes... Together with Bandit, we've imagined a line of matchy-matchy raincoats and down jackets to dress dogs and owners alike.
For your next outing in town or in the woods, discover these limited-edition essentials, to face the cold or showers with your love beast.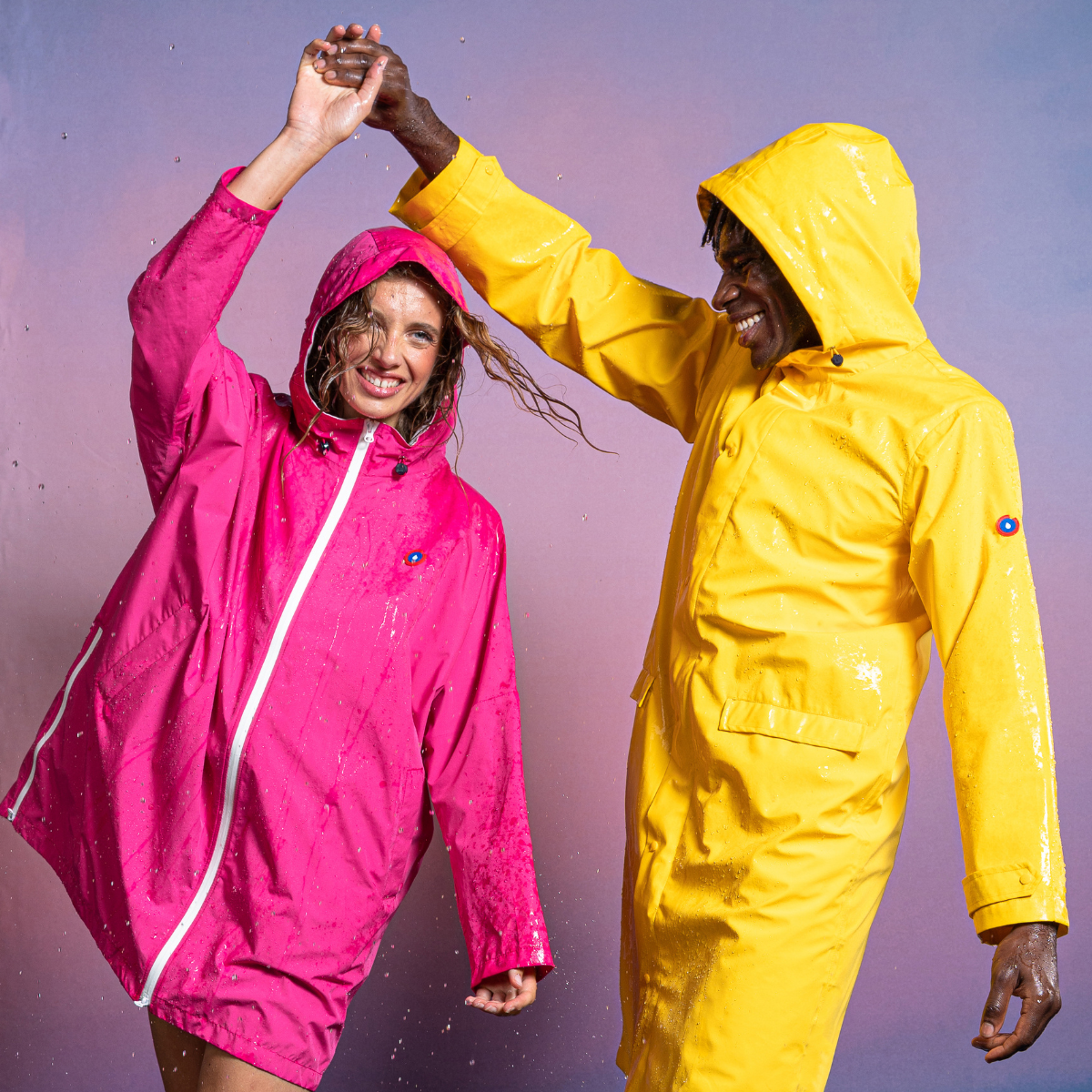 FLEET, WHAT IS IT?
On is a French brand whose mission is to spread a happier vision of life and rain. We promote more responsible and sustainable fashion thanks to the recycled materials used in our raincoats.
→ Find out more about our concept.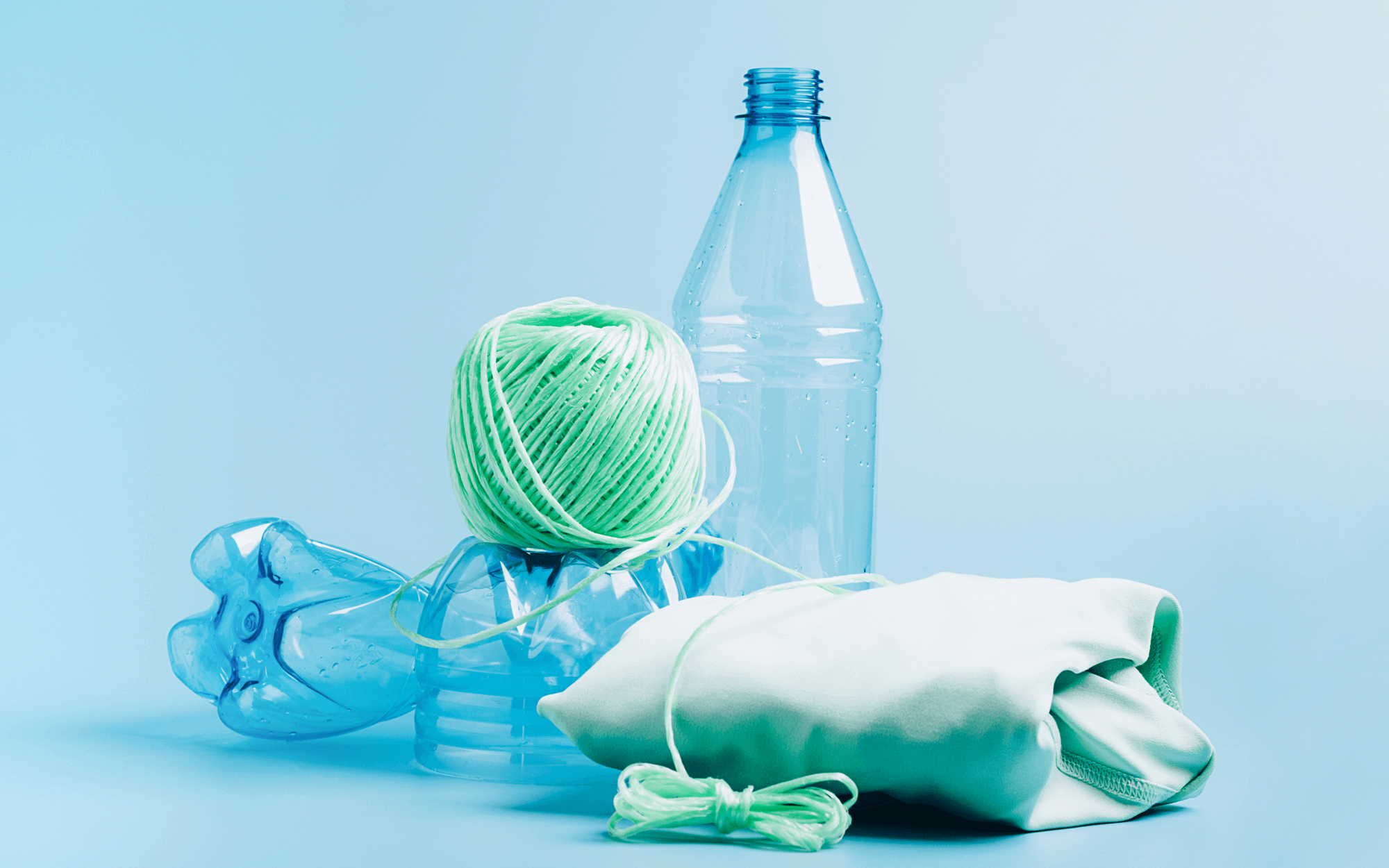 REUSE WHAT ALREADY EXISTS
To create our technical, resistant and durable collections, the choice of materials is at the heart of our thinking. Our rainwear is 100% recycled and certified, made from rPET, a fiber derived from the recycling of plastic bottles, food packaging and clothing.
In 2022, 1,500,000 bottles were recycled into raincoats.
→ Find out more about our commitments.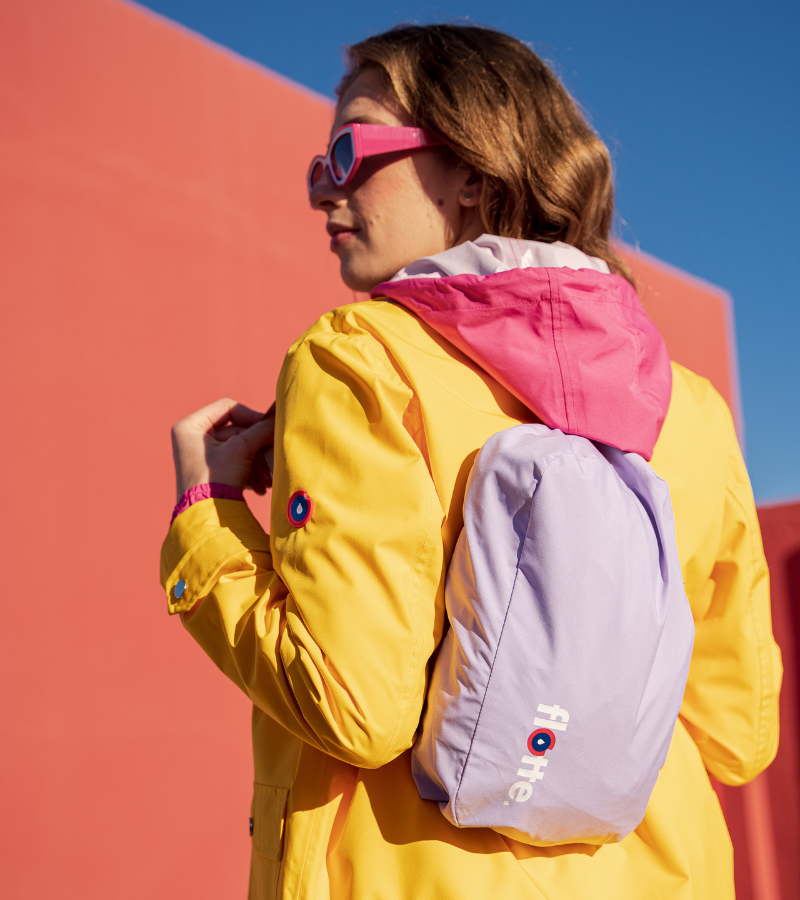 STYLE AND PRACTICALITY
Our practical, functional raincoats and reversible bobs are ideal for all your adventures. Designed to brighten your everyday life, they come in a rainbow of colors and prints, from classic to vibrant.
→ Find our mixed and colorful collections to stay stylish in all circumstances, no matter the season, all year round.