Happy birthday Flotte ! 🥳
The brand was created two years ago, and a lot has happened since then! For this special occasion, we've decided to take a look back with you, a short retrospective of our journey through our appearances in the press, digital media and even on TV. That's right, because while you may know us from the TV show "Qui veut être mon associé?" on M6, it turns out that we've also appeared on other occasions and programs.
So, did you catch a glimpse of us? 👀
To help you (re)discover all our publications, we're going to retrace together the history of Flotte ! 🖋️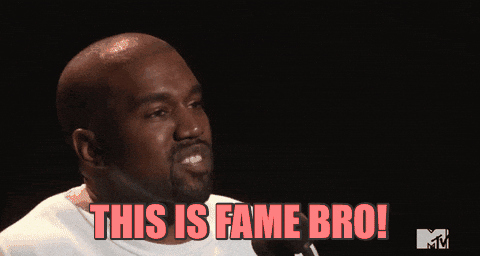 The beginnings of Flotte
First of all, we have to let you in on a secret... In fact, Flotte was already lurking in the back of our minds almost a year before the launch of the company. The idea of self-entrepreneurship in this medium and creating colorful, recycled raincoats came to us at the end of 2019. Nobody was doing it, the spot was vacant, so we decided to do it.
After that, it was time to build the foundations: to make ourselves known, to make people want to buy our rain jackets, to make YOU want to buy our rain jackets! We started by making sure you liked Flotte , and while we were still young, a few media outlets took the time to write about us.
FASHION NETWORK - January 17, 2020
This digital medium shares fashion, luxury and beauty information. We talked about us there in January 2020, before the Who's Next trade show. Who's Next where we were about to present our raincoat Amelot for the first time!
ELLE Magazine - March 27, 2020
We were lucky enough to appear in a special "Sun in the Rain" lookbook for ELLE Suisse magazine. We're very proud to have one of our pieces featured in such a major magazine!
In the deep end! Since the launch, some exceptional releases...
After experiencing a warm welcome of Flotte from the public, we quickly realized that we had to launch the company. So we did!
During the summer of 2020, Flotte was taking shape, until it became the start-up the ready-to-wear start-up it is today: a team of motivated motivateddetermined to make these colorful, recycled raincoats a must-have must-haves on the market! 💪
Since then, you've seen us on TV, but also in the press. So, let's recap together:
In print and digital 📰
Les Petits Frenchies - January 15, 2022
The French media that put the spotlight on our Charonne reversible down jacket!
Comme un Camion - March 18, 2022
The site dedicated to men's fashion that highlighted our ultra-vitamin SS22 campaign! On several occasions, the editors of Comme un Camion took the time to talk about us, and for that, we thank them.
Comme un Camion (encore?) - July 15, 2022
And here we go again! Our friends at Comme un Camion did it again, showcasing our accessories collection in the famous summer picnic scene!
You may also have seen us in Ouest France, Notre Temps or even Le Journal du Textile.
On TV 📺
Ahh, this is probably the part you've been waiting for. The one you're ready to stand up and shout "I knew it!I knew it, I saw it!". So yes, you're right and you're extraordinary if you've been following it: we did "Qui veut être mon associé?" on M6. But beyond that show, we've also been lucky enough to appear on other programs, probably even where you wouldn't expect us.
Numéro uno: "Who wants to be my partner?" on M6 - February 2, 2022
Our famous appearance on the program dedicated to auto-entrepreneurs caused quite a stir. We were put in the spotlight, and after all that, you gave us a lot of power on social networks! We can therefore consider it the high point of our appearances since the creation of the brand to date.
Netflix / Plan Coeur Season 3 - January 2022
Our beautiful fleece and recycled sweater Belleville was worn by Matthieu's character in one of the episodes of the hit French series Plan Coeur! We're honored to have been able to make one of our flagship pieces available to such a project.
William à midi on C8 - 03/29/2021
To finish off this nice panel, you should know that we also appeared on C8, during the program by William Leymergie's program : William à midi ! Caroline Ithurbide perfectly presented and highlighted our trench coat of the season, as well as our comfortable cushion plaid.
The verdict? Éare you aware of all this?
In any case, it's been an incredible two years for us (and hopefully for you too). À looking back at all the papers and video clips about us, we can't help but think that there's still a long way to go.
So we'll see you in 2 years for the next retrospective, and then in 6, 10, 20, 50 years... Or even longer. 
À the rainmaker team 👋🌈
---