Happy Birthday Flotte ! 🥳
The brand was created two years ago and since then, things have happened! For this great occasion, we have decided to do, with you, a little retrospective of our journey of auto-entrepreneurs through our publications in the press, digital, and even on TV. Well yes because, if you may know us from the show "Who wants to be my partner?" on M6, it turns out that we also appeared on other occasions and in other programs.
So, have you seen us? 👀
To make you (re)discover all our publications, we will retrace together the story de Flotte ! 🖋️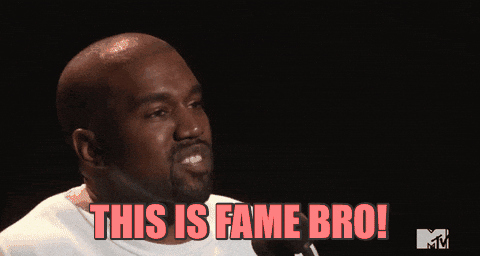 The beginnings of Flotte
First of all, we have to tell you a secret... In reality, Flotte was already lounging in our minds almost a year ago the launch of the company. The idea of ​​self-entrepreneurship in this environment and creating recycled and colorful raincoats came to us at the end of 2019. No one was doing it, the place was vacant, so we decided to do it.
After that, we had to build the foundations: make ourselves known, make people want to, make YOU want to buy our rain jackets! We first made sure that Flotte pleased you and, in our youth, some media took the time to talk about us.
FASHION NETWORK - January 17, 2020
This digital media shares fashion, luxury and beauty information. We were talked about there in January 2020, before the show Who's Next where we were about to present our raincoat Amelot for the first time !
ELLE Magazine - March 27, 2020
We had the chance to appear in a special "Sun in the rain" lookbook of ELLE Switzerland magazine. What pride for us to be able to see one of our pieces featured in such a major magazine!
The big bath! Since the launch, exceptional publications…
After noticing a heartwarming welcome de Flotte on the part of the public, we very quickly understood that the company had to be launched. So, we did it!
During summer 2020, Flotte took more and more shape, until it became the start-up of ready-to-wear that it is today: a team of people motivated, determined to make these recycled and colorful raincoats Must-haves of the market ! 💪
Since then, you have been able to see us on TV, but also in the press. So, let's recap together:
In the press and digital 📰
Little Frenchies - January 15, 2022
The French media that put the spotlight on our Charonne reversible down jacket!
like a truck - March 18, 2022
The site dedicated to men's fashion that highlighted our ultra-vitamin SS22 campaign! On several occasions, the editorial staff of like a truck took the time to talk about us and for that, we thank them.
like a truck (again?) - July 15, 2022
And once more ! Our friends at Comme un Camion reiterated and highlighted our collection of accessories through the famous scene of the summer picnic!
You may also have seen us in West France, Our time or even The Textile Journal.
On TV 📺
Ahh, this is probably the part you've been waiting for the most. The one you are ready to stand up and cry out for"I knew that, I saw it!". So yes, you are right and you are extraordinary if you followed it: we did "Who wants to be my partner?" on M6. But beyond this show, we also had the chance to appear in other programs, probably even where you did not expect us.
number one: "Who wants to be my partner?" on M6 - February 2, 2022
Our famous passage on the show dedicated to auto-entrepreneurs has made a lot of noise. We were placed on the front of the stage and after all that, you gave us a lot of strength on social networks! We can therefore consider that this is the culmination of our releases since the creation of the brand to date.
Netflix / Plan Coeur Season 3 - January 2022
Our beautiful fleece and recycled sweatshirt Belleville was worn by the character of Matthieu in one of the episodes of the hit French series Plan Coeur! An honor for us to have been able to make one of our flagship pieces available to such a project.
William at noon on C8 - On 29/03/2021
To finish this nice panel, know that we also appeared on C8, during the program of William Leymergie: William at noon ! Caroline Ithurbide perfectly presented and showcased our trench coat of the season as well as our very comfortable plaid-cushion.
Verdict? Édid you know about all this?
In any case, these two years have been incredible on our side (and on yours too, we hope). À reviewing all these papers and bits of videos about us, we say to ourselves that the path is still long and that it stretches out in front of us.
So, we say to ourselves in 2 years for the next retrospective, and then in 6, 10, 20, 50 years… Or even even after.
À soon the rain team 👋🌈
---