Adventurers, athletes, lovers of surpassing oneself, we know that there are many profiles like these among you, and even some even crazier. enthusiast of sports of all kinds, from the most common to the most fun, you are constantly looking for a new way to spend yourself, while having fun. 'Cause what's the point of sweating if you don't take a little bit of it fun ?
At Flotte, we love following our adventurers and finding new ideas for sports outings accessible to everyone (or almost) for the holidays. So we prepared a small list of ideas, and since here we share everything, we decided to give it to you.
CLASSIC AND UNFAILABLE SPORTS IDEAS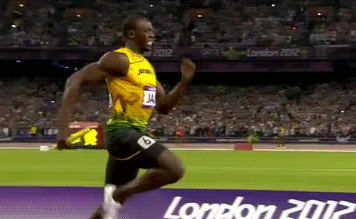 Among the most popular, we named: running 👟
When running comes to the subject, there are two types of people: those who absolutely do not want not hear about it, who are already rolling on the ground just thinking about it, and the addicts, addicts, those for whom running "it's a drug" (literally, to listen to them).
If the running divides, that does not prevent the pluses from 13.5 million French who run… to run! And for good reason, run you live longer, it is a sports activity which, carried out on a regular basis and at your own pace, makes it possible to increase the lifetime and health. If running is a sport that we like to call "cardio", it is precisely because it allows you to improve your heart health.
So, what are you waiting for to put on your best sports outfits and go for a run on the quays, along the Seine, on the beach, or in the fields near your home? That's what's good about running, is that any place can be a playground for runners!
The trail: improved running ⛰️
Here, we are mainly aimed at those who do not like to run. Because in reality, what makes you dislike running? Because it's tiring, it's boring, it's useless except to hurt yourself... But running can also be done like an adventure, and God knows that in Flotte, we love adventures! The trail, that's it, it's going to run, but not only. We go running on trails, paths, flat, uneven, in montagne, in the forest… In short, everywhere except on the paved road of the city.
When we trail, we don't just focus on the race, but rather on the scenery, what surrounds us, freedom, fresh air… It's a moment that we spend with ourselves (or with others) and that we enjoy. It is a sporting activity that is practiced both in summer and in winter or in spring and autumn. So, it is important to protect yourself in case of showers! Our iconic Amelot is the ideal waterproof jacket for your trail, running or hiking outings, for example!
The hike 🥾
If we love to run, walking is also valid for sports! Hiking is the sporting activity of walking enthusiasts, it can be done on the flat, on the hiking trails around your home, but also on vacation in the Alpine or Pyrenean mountains. In France and abroad, there are many hiking trails, including the famous GR! Follow the 10 when you are in the Pyrenees, or the 20 during a trip to Corsica… These long-distance hiking trails are marked and allow you to do: a small part for fun, more hikes sports several days, up to walking trips lasting several weeks! So, no more excuses, grab your backpack, your hiking shoes, and set off to explore the most beautiful hiking landscapes!
For family moments ❤️
The orienteering race
Orienteering is a good activity for exercising calmly, while having fun exercise one's brains. If it is an activity that can be done alone, it is also very interesting and fun to practice with the family. Both parents and children enjoy solve the puzzles to advance in the race and complete the course. You can do orienteering in the forest, in the mountains, and even in town! It is a rather widespread activity and which can please everyone, there are orienteering races several levels so that you can adapt the outing to the age of the people taking part, for example. For family activities such as orienteering, do not hesitate to dress so matching with our models of raincoats for the whole family! At the house of Flotte, we dress the men, women, and even the children 😉
Bike outings 🚲

Ahh the bike… On vacation or at home, it's always a sporting activity that doesn't seem so sporty to us. In general, cycling is equal to pleasure for those who practice it, regular cyclists or not. Already when you are a child, learning to ride a bike is a event, it's a long-awaited moment, when we can finally remove the small wheels and ride like a big one! In short, if cycling can sometimes require some physical effort (uphill for example 🥵), it remains a pleasant sporting activity which allows us to observe the landscape that surrounds us while continuing to move forward. In addition, there are many towns suitable for cyclists, and on holiday in seaside towns, it is always a pleasure to cycle to the beach.
Canyoning, discovering the gorges differently
With older children (from 8 years old and if they know how to swim), you can go on an adventure in the gorges of many water sites, such as Gorges du Verdon ! True adventure, it is an activity that makes you walk in the water and overcome small obstacles, slide down rock slides or swim while wearing a harness. There are several types of routes for several levels, but it is better to start with a beginner level, both for children and for you if you have never done it.
For those who want to spice up their sports outings 🌶️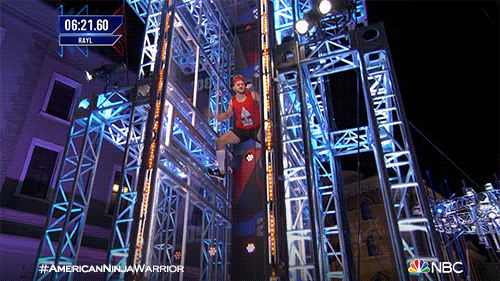 To port! Try kayaking 🛶
The activities in and on the water are also among our favorites! You already know that at Flotte we love water, whether it comes from the sky or is under our feet. So, we thought that an outing with friends or family to go kayaking on a river near our home could be quite nice. To be prepared for all the uninvited and unwanted splashes, we will wear our Amelot !
Rafting: we increase the level

If you do not know rafting, it is an aquatic sports activity that is practiced in the rapids rivers, as a team and on a pneumatic boat. In rafting, you can pass over waves and rollers, small waterfalls and even rocks. We are far from the long calm river… So, stay hooked and covered to enjoy the experience to the fullest!
How about climbing a mountain? 🧗
At first, we thought it would be pretty fun to go rock climbing. And afterwards, we said to ourselves that it could be 10 times better to do it in an exceptional setting and not in a gym surrounded by other climbers, amateurs or professionals. So we turned to mountain climbing, attractive, isn't it? Okay, so maybe we won't climb an entire mountain, all the way to the top (even if we would love to know how to do that), but we can still try our luck. What if we made it our next team building?


For the craziest among us: crossing a country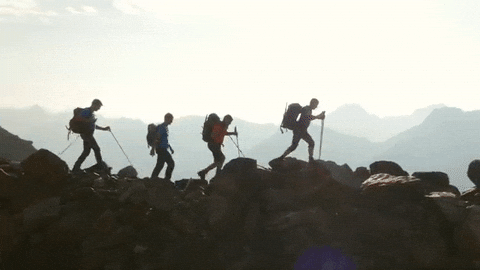 The Great Himalaya Trail
What if we told you that we were going cross a country? It is quite possible, so possible that some have already done it. Çis happening at Nepal on the Great Himalaya Trail, a long and high course which crosses the country and which passes in particular also on Indian regions. Long about 1400 km, it goes through the highest peaks of the Himalayas, isolated villages, and offers exceptional landscapes.
There are two versions of this course:
La

High Road,

which takes you on this high-flying hike while staying as close as possible to the high peaks

Le

Cultural Trail

, which stays lower in the mountains and passes through the villages
If you ever decide to take on this challenge (only if you are well prepared of course), we have here a lot of clothes and accessories ready to accompany you: gourds, plaid, coats for men and to woman, waterproof jackets mixed, polar… In short, a whole panoply of essentials for such adventurers! 🗺️


And you, what are your favorite sports activities? Share them with us in the comments (it will fill our own list of ideas too)! ⬇️
---
1 comment
---
---