Adventurers, sportsmen, lovers of the surpassing of oneself, we know that among you there are many profiles like those, and even some even crazier. Fans of sports activities of all kinds, from the most common to the most fun, you are constantly looking for a new way to expend your energy while having fun. Because what's the point of sweating if you don't have any pleasure ?
At Flotte, we love to follow our adventurers and to find new ideas of sports outings accessible to all (or almost) for the vacations. So we have prepared a small list of ideasand since we share everything here, we decided to give it to you.
CLASSIC AND EASY TO USE SPORTS IDEAS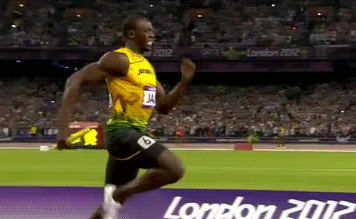 Among the most popular ones, we named: running 👟
When it comes to running, there are two types of people: those who absolutely do not want to hear about it want to hear about itwho are already rolling on the floor just thinking about it, and the addictsthe addicts, those for whom running "is a drug"(literally, if you listen to them).
If the running divides, it does not prevent the more than 13.5 million French people who run... from running! And for good reason, running makes you makes you live longerrunning is a sport activity that, when practiced regularly and at your own pace, allows you to increase the life span and your health. If running is a sport that we like to call "cardio", it is because it allows you to improve your heart health.
So, what are you waiting for to put on your best sportswear and go for a run on the quays, along the Seine, the beach, or the fields near your home? That's the great thing about running, any place can be a playground for runners!
The trail: improved running ⛰️
This is especially for those who don't like to run. Because in reality, what makes you not like running? Because it's tiring, it's boring, it's useless except for hurting yourself... But running can also be an adventureand God knows that at Flotte we love adventures! The trail is that, it is to go running, but not only. We go running on trailstrails pathsflat, uneven, in the mountainIn short, everywhere except on the paved road of the city.
When you trail, you don't just focus on the race, but rather on the landscapesIt is a moment that you spend with yourself (or with others) and that you enjoy. It is a sport activity that can be practiced in summer, winter, spring and fall. Therefore, it is important to protect yourself in case of rain! Our iconic Amelot is the ideal waterproof jacket for your trail, running or hiking outings for example!
Hiking 🥾
If you love to run, walking is also valid for sports! Hiking is the sport activity of walking enthusiastsIt can be done on the flat, on the hiking trails around your home, but also on vacation in the Alps or Pyrenees. In France and abroad, there are many hiking trails, including the famous GR! Follow the 10 when you are in the Pyrenees, or the 20 when you are in Corsica... These long distance hiking trails are marked and allow you to do : a small part for funa small part for fun, more sporting of several days, up to pedestrian trips of several weeks! So, no more excuses, grab your backpack, your hiking shoes, and let's go to explore the most beautiful hiking landscapes!
For family moments ❤️
Orienteering
Orienteering is a good activity to exercise calmly, while having fun to to use your brain.. If it is an activity that can be done alone, it is also very interesting and fun to practice in family. Parents and children alike enjoy solve the riddles to advance in the race and finish the course. You can do orienteering in the forest, in the mountains, and even in the city! It is a widespread activity that can be enjoyed by everyone, there are orienteering races of different levels There are orienteering courses of different levels so that you can adapt the outing to the age of the participants for example. For family activities such as orienteering, feel free to dress up in a matching with our raincoat models for the whole family! At Flotte, we dress men, women, and even children 😉
Bike trips 🚲

Ahh the bicycle... On vacation or at home, it is always a sport activity that does not seem so sporty to us. In general, cycling is fun for those who practice it, whether they are regular cyclists or not. Already as a child, learning to ride a bike is an eventIt's an expected moment, the one where you can finally take off your little wheels and ride like a big guy! In short, if riding a bike can sometimes require some physical efforts (on the way up for example 🥵 ), it remains a pleasant sport activity that allows us to observe the landscape around us while continuing to move forward. In addition, there are many cities suitable for cyclists, and on vacation in seaside towns, it is always a pleasure to pedal to the beach.
Canyoning, discover the gorges in a different way
With big children, (from 8 years old and if they can swim), you can go on an adventure in the water gorges of many sites, like the Gorges du Verdon ! True adventure, it is an activity which makes you walk in water and and cross small obstacles, slide on rocky slides or even swim while wearing a harness. There are several types of courses for different levels, but it's best to start with a beginner's level, both for the kids and for you if you've never done one before.
For those who want to spice up their sports outings 🌶️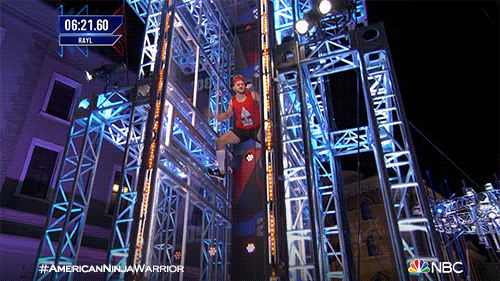 To port! Try kayaking 🛶
Activities in and on the water are also among our favorites! You already know that at Flotte we love waterwhether it comes from the sky or is under our feet. So, we thought that a trip with friends or family to kayak on a river near us could be pretty cool. To be ready to face all the uninvited and unwanted splashes, we will wear our Amelot !
Rafting : we up the level 

If you don't know rafting, it is an aquatic sport activity that is practiced in the rapids of rivers rivers, in a team and on an inflatable inflatable boat. In rafting, you can go over waves and rollers, small waterfalls and even rocks. It's a long way from a quiet river... So hang on and cover up to get the most out of the experience!
How about climbing a mountain? 🧗
At first, we thought it would be pretty fun to climb. And then we thought that it could be 10 times better to do it in an exceptional setting and not in a gym surrounded by other climbers, amateurs or professionals. So, we turned to mountain climbing, attractive no? Well, we are not going to climb a whole mountain, until its summit (even if we would love to know how to do that), but we can still try our luck. And if we made it our next team building?


For the craziest of us: crossing a country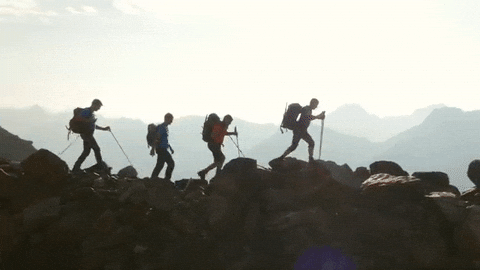 The Great Himalaya Trail
What if we told you that we were going cross a country? It's possible, so possible that some have already done it. Çit happens in Nepal on the Great Himalaya Traila long and high trail that crosses the country and that passes also on Indian regions. Long of about 1400 kmit passes by the highest peaks of the Himalayasisolated villages, and offers exceptional landscapes.
There are two versions of this course:
The

Haute Route,

which takes you on this high-flying hike, staying as close as possible to the high peaks

The

Cultural Trail

which stays lower in the mountains and passes through the villages
If you ever decide to take on this challenge (only if you are well prepared of course), we have a lot of clothes and accessories ready to go with you: water bottles, plaidplaid, coats for men and for women, waterproof jackets mixed, fleeces... In short, a whole range of essentials for such adventurers! 🗺️


What about you, what are your favorite sports activities? Share them with us in the comments (it'll fill up our own list of ideas too)! ⬇️
---
1 comment
---
---