Bucket Hat - Flotte x emoi emoi
Bucket hat children's raincoat, revisited for the Flotte x Émoi Émoi collaboration. Recycled polyester fabric. Ideal for rain or shine.

Size doesn't fit? Free exchange
Order today and receive your package by (Metropolitan France)
Go out in the sun or in the rain without fear with Bucket hat Flotte x émoi émoi. Its trendy cut and cloud print will dress up your outfits in the sweetest way. Its special feature: it's waterproof, so you'll be protected as soon as the rain comes.

It's a mixed model. The little extra: match it with the Bastille waterproof jacket and the Adventure Pants in the same print. To match your outfit from head to toe, from the smallest to the largest, discover all the other Flotte x Émoi Émoi pieces.
100% recycled polyester / rPET
Light
Waterproof: 10,000 mm water column 
Mixed model
OEKO-TEX certified
Certified Global Recycled Standard
This model is designed for all your adventures: for city-dwellers, nature-lovers and cycling enthusiasts.
Free delivery for orders over €59 in mainland France and Belgium.

Place your order today and receive it within 48 hours in France. Exchange offered and simplified in Europe. You have 14 days from receipt of your order to return or exchange your item.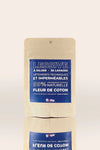 Outerwear detergent 1L
11,90€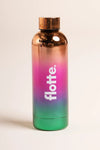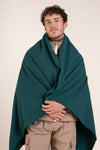 2-in-1 Cushion Throw
59,00€
Bucket Hat - Flotte x emoi emoi
29,00€