More than a week. Summer is about to officially make its big comeback and who says summer says… colors ! In Flotte, colors are at the heart of our creations. Because rain is too often seen as moody and sad, we chose to create colorful raincoats that spice up our lives! The goal: to want to go out in the rain, even if it's just to be able to carry our recycled and colored raincoat.
But then, why are colors so important in our lives? Why, and especially how, do they play a role in our mood, even in rainy weather? The editorial of Flotte tries today to explain to you how to make your life a Rainbow colors, it's essential!
Colors have power over you
Do we teach you anything if we tell you that colors impact our senses and our feelings? It is well known that colorful atmospheres and places give the joy of living, make you happy, and that on the contrary, dark colors and atmospheres tend to plunge into a bad mood ☹️ Even if we, pluviophiles with heart, let's enjoy the stormy and gloomy weather of rainy days 😏
The truth is that colors are much more than just pigments that our eye perceives. They act more broadly and influence our perceptions, our impressions, and even sometimes our judgement!
Thus, such and such a person could well make a bad impression on us, just by being dressed in a color that we do not appreciate, or that is commonly badly connoted.
And it is also precisely because the colors have meanings and that, casually, they influence perceptions, that we pay attention to the clothes we wear at important times in our lives (like at a job interview, for example). We want to show our personality, while making a good impression!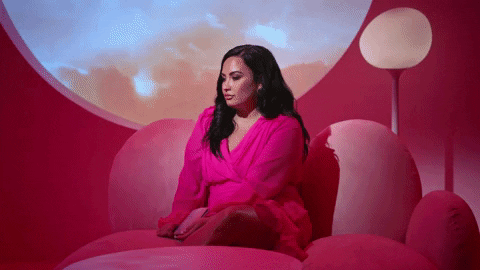 Well yes, because wearing colors is also a way of expressing themselves. This is why we all have our favorite colors, and those we like less. It is a way, although often unconscious, to express our thoughts, our feelings, our mood or our moods!
À image of astrology, one could almost identify the personality of an individual by the colors he wears.
What do the colors of our raincoats mean?
Bleu Roi
Blue is a color widely appreciated by people, it is even the favorite color of a large part of Westerners. Maybe it's because we are surrounded by water, and blue inevitably refers to the ocean, the sea, the ciel, and all the horizons they reveal. The blue implies the liberté and dream. This is also why blue is often associated with melancholy.
It is a color full of lightness, calm and serenity. A common association is that of the truth, for its connotation of water and its obvious transparency.
Si toutes ces significations associées au bleu sont réelles, notre bleu roi contient aussi d'autres facettes. Il est electric, dynamique, et semble même courageux. Porter le bleu roi, c'est affirmer son insurance et sa liberté. Il fait partie de nos couleurs préférées ! Si vous êtes aussi dynamique et pétillant que le bleu roi, notre modèle phare Amelot is the raincoat Flotte what you need 😉
Lilac
Lilac is a soft purple, pastel and light. It is synonymous with more smoothly., tranquility and serenity. It also has this dimension of dreaming, even of meditation. It is considered that it is even reassuring ! It would make it possible to calm the emotions, and would then correspond particularly to delicate people, those who are more spiritual than material.
In this way, like blue, it is a color often associated with melancholy and loneliness, but not necessarily in a bad way! If your favorite color is lilac, see yourself as an independent and dreamy person...
For you, we offer three of our models in lilac! find theAmelot, Anatole (the waterproof work jacket revisited for the rain), and Concord (a long rain jacket with press studs!).
Emerald
Emerald, which takes its name from the famous green-colored gemstone, is a color that assumes a certain spirituality, a serenity and a wisdom undisputed. We could almost speak of greatness...
On clothes, it is a luminous color. With us, it tends towards a lagoon blue that you only see in the turquoise waters of tropical beaches! She also invites travel, to escape, and becomes almost dreamlike.
However, it is very real! And you can find it on our rain jacket Amelot.
Sage green
What does green remind you of? The nature obviously ! It is the most used color to represent the natural, the environment, the ecology, the bio… As much in the logos as in the common meanings finally.
But green is so much more. It is also the freshness, a soothing color synonymous with chance, hope, then stability.
As for our sage green, it's a light green that tends towards jade. This gives it a soft gemstone effect, like emerald. It is a color that catches the light while blending into the decor. It is imbued with a elegance restful and soothing, and brings around him a real harmony.
Our waterproof jackets Amelot, Concord et Madeleine perfectly reflect these values.
Bonbon, our rose!
Pink is a soft and delicate color, often perceived as a girly and girly color. But that does not prevent him from emancipating himself! It is also dynamic, often associated with youth and happiness.
Edith Piaf said it so well, we like to see life in pink.
Moreover, "seeing life in pink", it is an expression which precisely highlights optimism, cheerfulness and the desire to be simply joyeux ! In short, pink is a sweet color that we like to wear. If you love it as much as we do, check out our rain jacket candy amelot 🍬 (and for a little more pep, we also have the sour version)!
Lemon
Lemon is our yolk! We chose it sparkling et solar, it recalls the color of the sun in the middle of the day. It is also the color of friendship! And between you and us, a real relationship has been created and continues to be forged. À our #TeamFlotte ! 🥂
Yellow is a dynamic color, synonymous with celebration, summer (of course), life and movement. It expresses joy and literally lights up an outfit!
In summer, it is an ideal color, but during all the other seasons, it is also a real vector of joy. At the house of Flotte, we have chosen to adorn our raincoats Amelot, Concord et Madeleine ! And if you prefer a softer version, we also have Amelot et Concord Vanilla to satisfy you.
Orange
Like yellow, orange is vector of good mood. This sparkling color is often synonymous with creativity (I.e.
Characteristic a little less obvious, it is also associated with the communication, it appears a certain open-mindedness among people who love orange!
All these characteristics make it an icon of optimism and benevolence. Like you if you are a fan of this color! With us, the stars of orange are Amelot (yes always!) and the waterproof work jacket Anatole !
Red
Red is a powerful, very meaningful and much loved color! She is far from discreet and imposes her presence. This is why it is synonymous with pouvoir, even triumphant at times.
If its intensity is indisputable, it should be known that it is also close to the danger, blood, for obvious reasons 🩸
A final connotation is that of… 🥁 love ! Ah the red roses, the passion, the sensuality. How many images of red we all know, accept and use! Who has never represented love with a red heart on a drawing?
And our raincoat Amelot in red, what does that remind you of? Rather dangerous or passionate?
Between red and orange: Ginger
To finish this review of the summer colors of Flotte, I named: Ginger!
This color halfway between red and orange is fresh and fresh, it brings a real breath of fresh air to the outfit, a little something extra!
Ginger expresses passion and love like red, and creativity like orange. Its nuance brings a new connotation to all these dimensions: the talent. So are you talented, creative and passionate enough to wear one of our Ginger pieces?
You can choose from: Anatole, Amelot, Concord, Madeleine. A string of short, long, zippered or press-stud waterproof jackets!
So, what color will you dare to wear? 😏
---