"New Season", the second edition
Ready for a rainy, matchy-matchy ride with your pet? We're delighted to announce the return of our exclusive collaboration with Bandit, the brand that reenchants the animal wardrobe. Be the first to discover this exclusive capsule by subscribing to our alert.
Back to our capsule
Missed our first collection? Together, we've come up with a line of matchy-matchy raincoats and down jackets for dogs and masters. Perfect for your next stroll around town or in the woods, these essentials are designed to face the cold or showers with your beloved animal.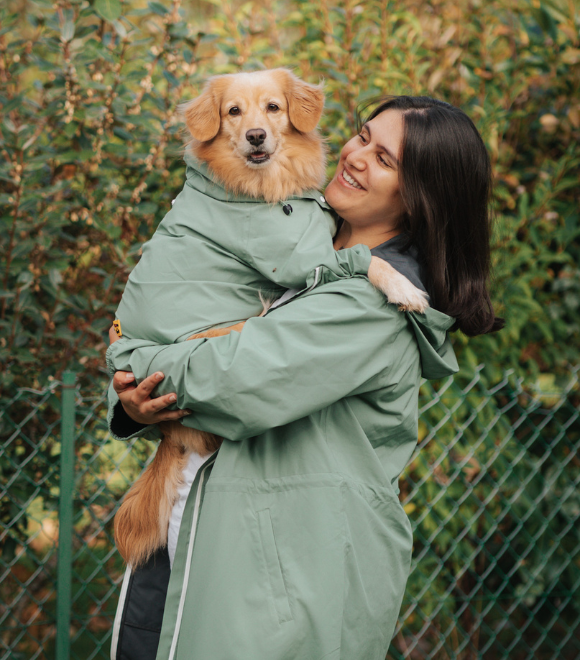 TOGETHER IN THE RAIN
The perfect combo for facing a downpour and staying warm with your fur ball: colorful, recycled raincoats withstand up to 10,000 mm water column pressure and are breathable. Pair with the down-filled down jacket .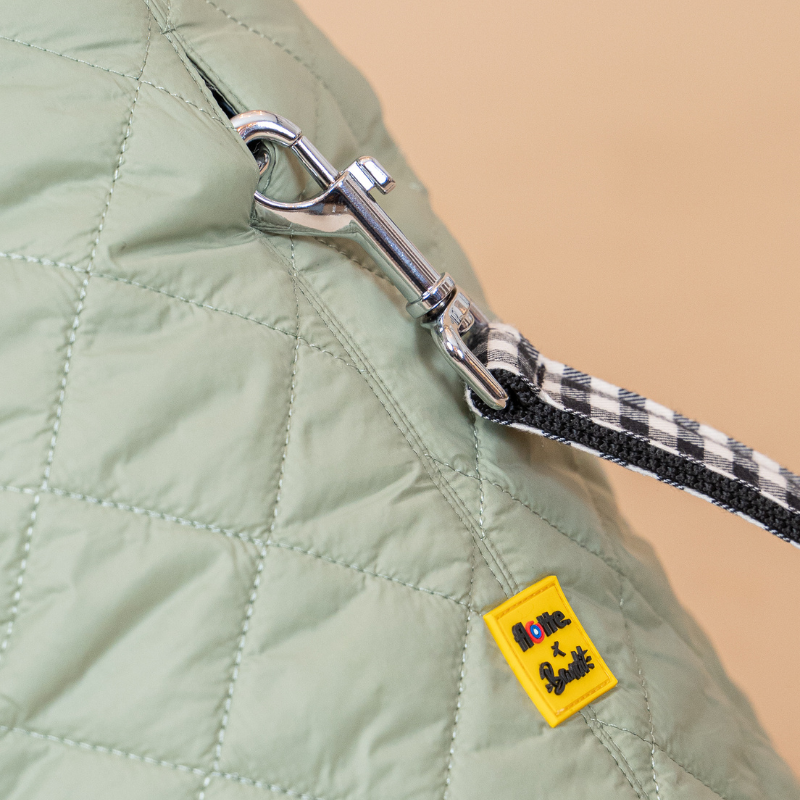 TO ADVENTURE!
Designed to keep up with you on a daily basis, we've created pieces that are ever more modular, functional and practical : you'll find a slit in the back to attach your harness. Equipped with a button fastening and drawstrings, they can be adjusted to your every whim!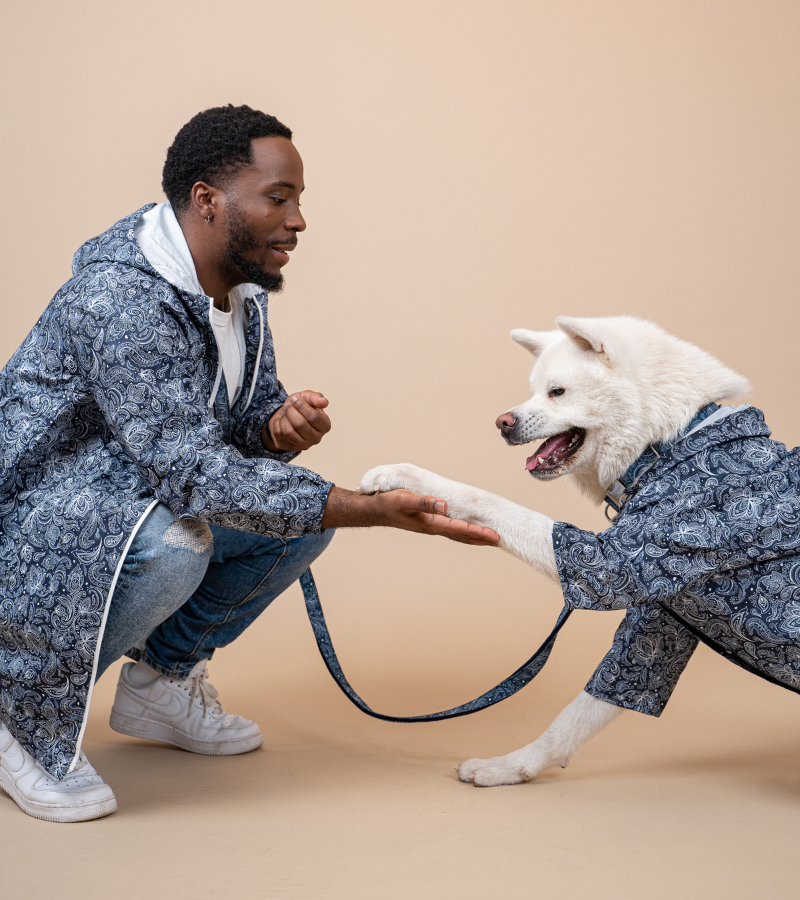 MATCHY-MATCHY
Pastel or iconic shades and trendy prints, this collection comes in a palette of colors to matchy-matchy with your dog on your walks.